Film from 1937 and over 6200 people identified as part of the "Remembrance. Płock 1939" research project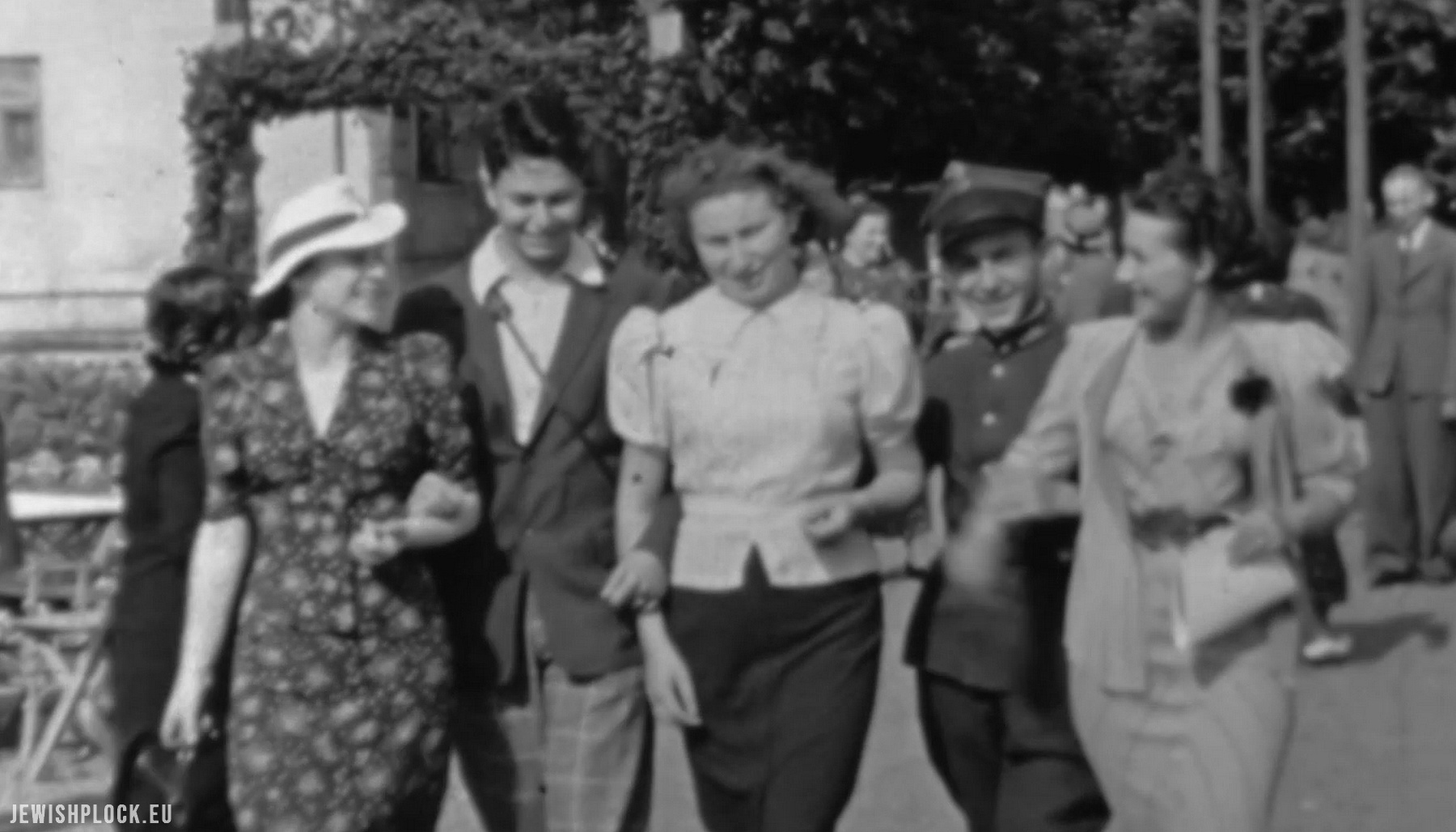 An extraordinary 1937 film by Józef Herman Keller and his son Norton has been just published on JewishPlock.eu. The Nobiscum Foundation received the film courtesy of Susan Keller Mouckley, Sandra Brygart Rodriguez and Arieh Bomzon. The film was digitized by the Yad Vashem Institute at the turn of January and February this year and presents not only scenes from Płock, but also members of the Brygart, Bomzon, Keller, Rotman, Cynamon and Ejzenman families. It is also worth paying attention to the music of the Sztetl group, which, although performed and recorded today, originates from traditional Jewish music of the interwar period.
The film was presented for the first time at the Art Gallery of Płock during the premiere of the book "Tema. Memories of the time of Holocaust" on March 1, and is now available on our website, accompanied by an extensive commentary by Arieh Bomzon: ​https://jewishplock.eu/en/movie1937/
At the same time, we publish the results of research conducted since September 2019 by Gabriela Nowak-Dąbrowska as part of the project "Remembrance. Płock 1939". Over 6200 names, surnames and other information about members of the Płock Jewish community come from archival documents from the autumn of 1939. This monumental work is the first, but not the last stage of the project "Remembrance. Płock 1939 "implemented by the Nobiscum Foundation.
More information about the project and a table with the results of the research can be found here: https://jewishplock.eu/en/remembrance-plock1939/
---