7 Misjonarska Street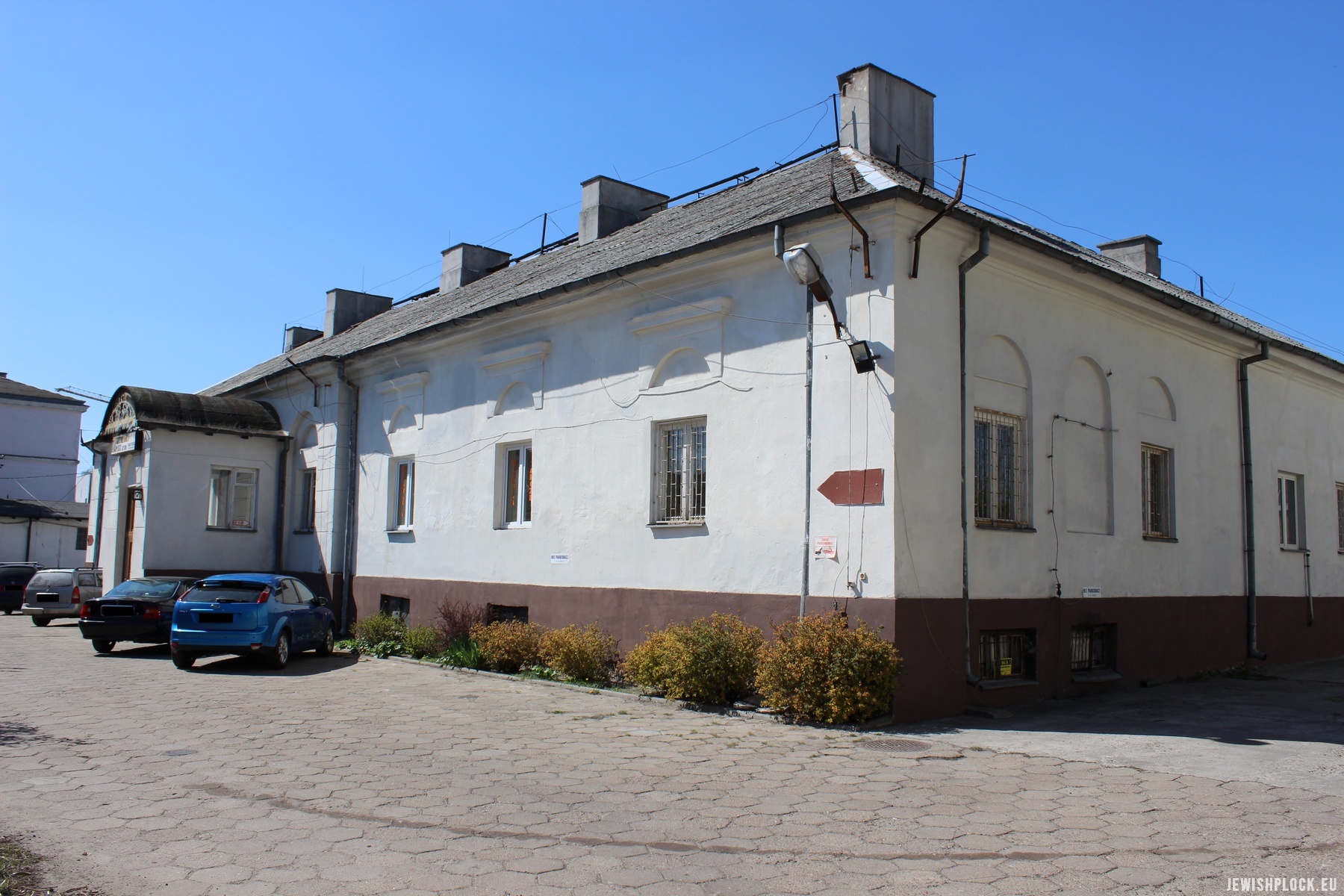 In 1870, the successors of Ojzer Lewita bought from the Town Hall of Płock for 1000 rubles in silver a square bordering from the south with Misjonarska street, from the west with prison buildings, from the north and east with the garden and property of Jakub Strzeszewski, henceforth called "the square of merchant Ojzer Lewita", for the construction of a Jewish hospital. The hospital construction committee included 31 people, among them Icek Fogel, Ludwik Flatau, Dawid Woldenberg, Józef Askanas, Markus Pantofel and Fiszel Czapka.
Head and supervisor of the Izaak Fogel Jewish Hospital, launched in 1872, became Dr. Zygmunt Perkahl. According to data from 1891, the hospital housed 25 beds for internal and surgical patients, there was also a ward for mentally ill people. Until February 1915, the hospital remained under the management of the Public Benefit Governorate Council. From February 15 to September 9, 1915, the Citizens' Committee was responsible for its maintenance, then it remained under the management of the Town Office of Płock. In January 1916, the patients were transferred to the Holy Trinity hospital, and in the empty building a hospital for infectious patients was arranged, maintained at the expense of the town and from fees for treatments.
On June 16, 1924, the hospital was returned to the Jewish community. In the interwar period the director of the hospital was the doctor of internal medicine, Izaak Feinberg, the head surgeon was Władysław Frankowski. The otolaryngologist Matjas Marienstras, surgeons Chaskiel aka Jerzy Bresler and Weinberg Peretz as well as internal medicine doctors – Hersz Kadysz, Witold Kirszensztejn and Jakub Winogron were also professionally associated with the hospital.
Bibliography:
Nowak G., Wojciechowska A., Żydowski Płock – architektoniczne wizje i realizacje, Płock 2014
---