Jerozolimska Street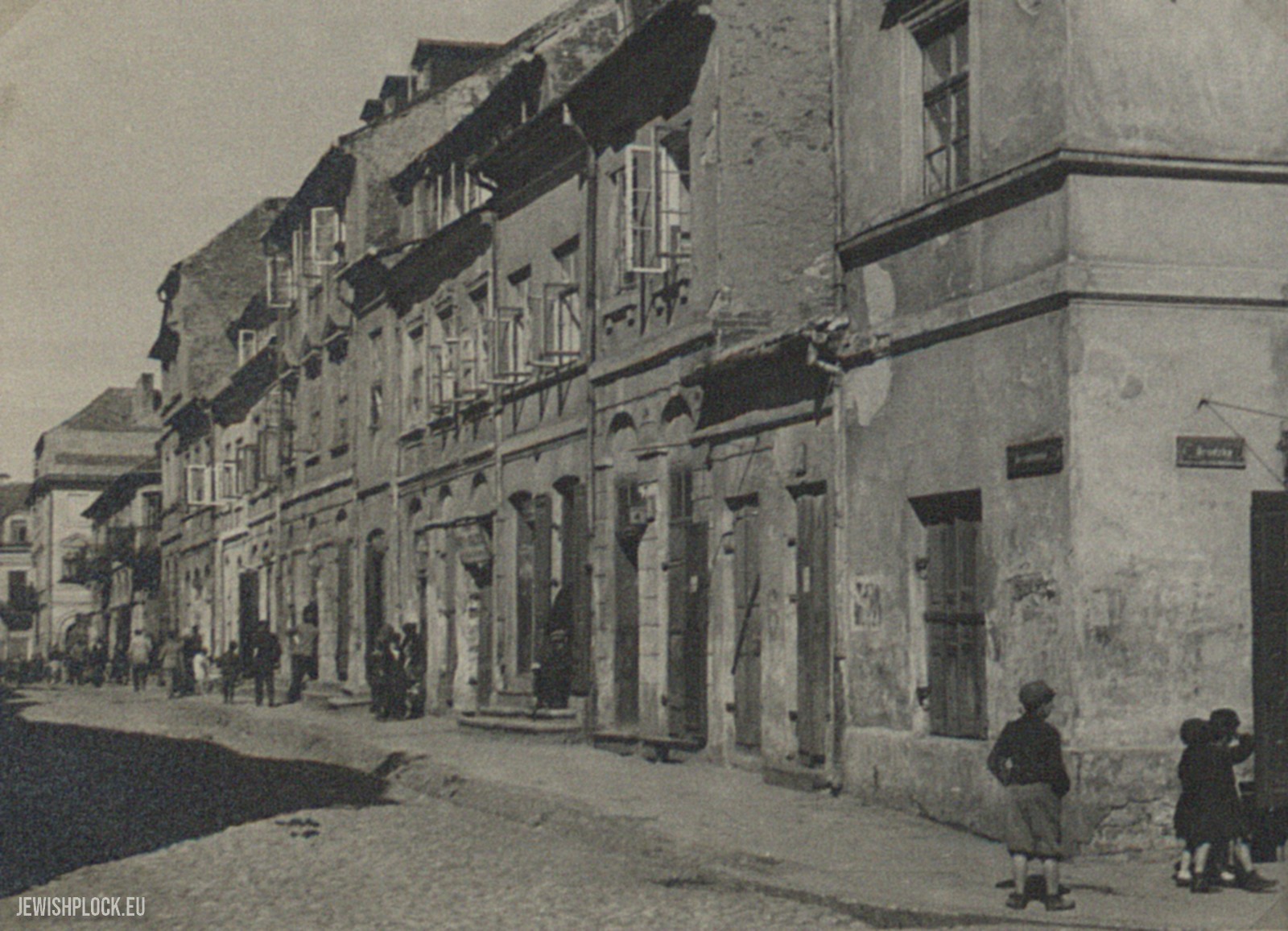 Jerozolimska Street was one of the main streets of the former Jewish district in Płock.
Moszek Szlama Sarna (1838-1908) lived in the house at number 20. In 1884 he built the first iron foundry in the town. Pre-war artists Dawid (1915-2002) and Feliks (1922-2016) Tuszyński lived in the tenement house at number 6. They are commemorated by a plaque with a characteristic painting palette, designed by Stanisław Płuciennik.
Before the war, 31 companies were registered at Jerozolimska Street, including Abram Jakubowicz's haberdashery store (house No. 1), Mendel Skórnik's cotton wool shop (house No. 8), Fincia Taub's shoemaker's shop (house No. 14), David Edelsztajn's leather shop (house No. 17), Szlama Florek's tailor shop (house No. 17) ) and the shoe store of Aron Luzer Szmidt (house No. 19). The last pre-war owners of the tenement houses at Jerozolimska Street were: Mariem Kon (house No. 1), Abram Morsztejn (No. 2), successors of Papierczyk (No. 3), Lejzor and Abram Granat (No. 4), Izrael Majeranc and successors of Lichtygier (No. 5) , Estera Bajla Szejnwald (No. 6), Josek Taube (No. 7), successors of Froim Nejman (No. 8), successors of Ruchla Redlic and Ruchla Zylbersztajn (No. 9), successors of Bina Raca Rubinsztajn (No. 10), Markus and Ajdla Braun (No. 11), Mariem Ryfka Bursztyn (No. 12), Szmul Lejb Prusak (No. 13), Azriel, Cypra and Chudesa Bursztyn (No. 14), Hinda Sakwa (No. 15), Icek Dach (No. 16), Izrael Chaim Rotblat and Kirszenbaum (No. 17), Chana Łaja Dancygier (No. 18), Hersz Józef Chewel (No. 19a), Aron Szmidt (No. 19), Mendel Luszyński, Gustaw and Estera Zielonka (No. 20).
---