13 Old Market Square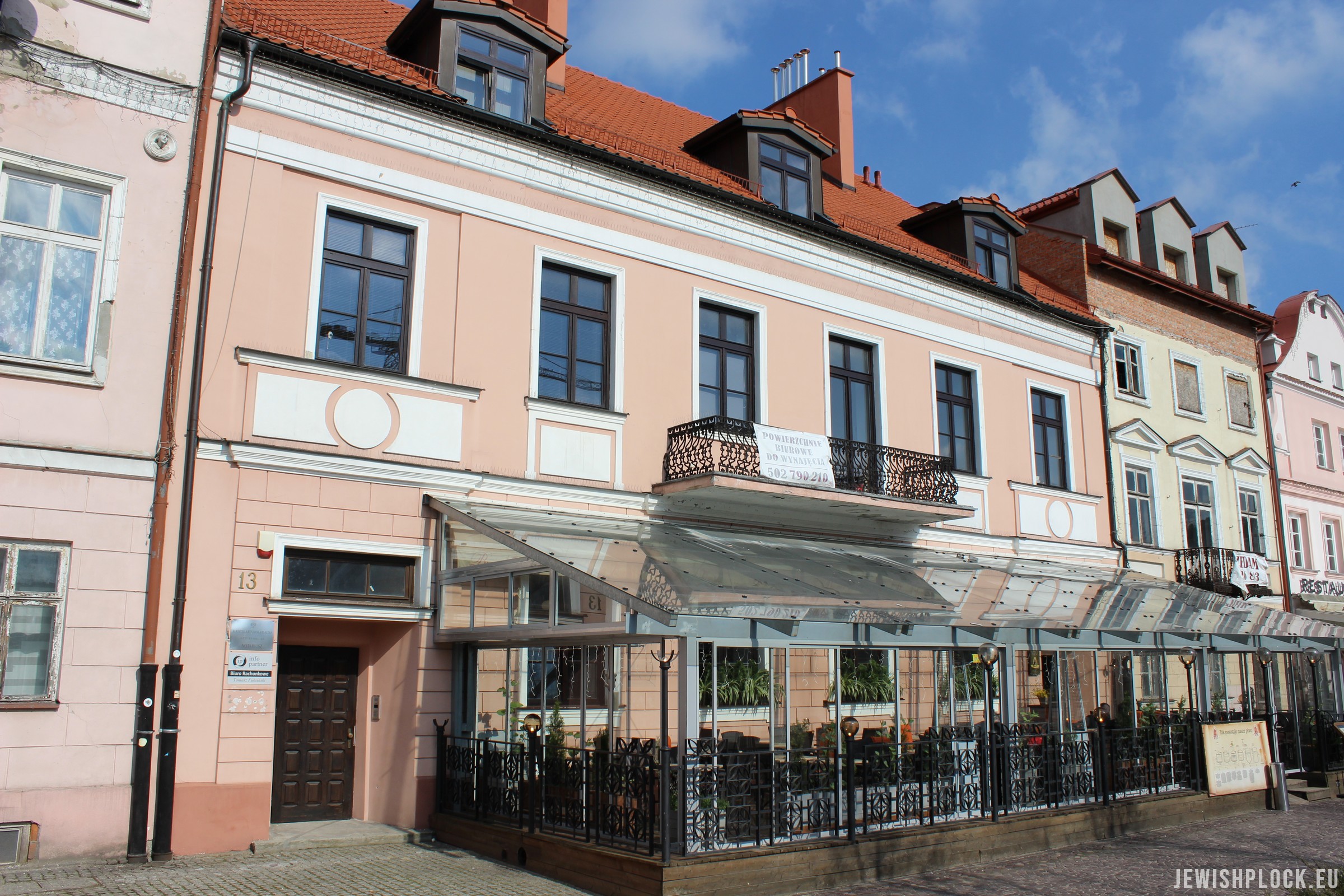 The owner of the building in the historicizing style from 1873 was a grain and wool trader Markus Frenkiel Wolffsohn (1830-1910), later his son Izydor (Icek) inherited it. The next owner was the merchant Moszek Firstenberg (born 1852), son of Izrael and Fajga née Szlam, who acquired it in 1911. After the death of Moszek Firstenberg, half of the property was inherited by his wife Sura née Asz (born 1853). The other half of the estate was inherited by Blima Fryszberg, Icek Jakub Firstenberg, Mariem Mucha and Abram Firstenberg. Icek Jakub Firstenberg was a grain trader, co-owner of the Młyn Handlowy (Trade Mill) at 21 Bielska Street.
In the tenement house at 13 Stary Rynek, there was a bookstore and a stationery store of Mejer Lejb Buki (ca. 1857-1909). At first, Buki worked as a shop assistant in the bookstore of Izydor Wasserman. In 1885, he set up his own bookstore, where he also had a book rental. Buki's bookstore was very well-stocked – customers could buy both Polish and foreign literature there. In 1907 Mejer Lejb Buki opened in Warsaw the Book and Expeditionary Store at 5 Elektoralna Street, serving the provincial bookstores. He probably ran his book business until 1909.
At 13 Old Market Square before the war, the hat store of J. Fryderson and the leather store of Gutman Zielonka were also registered (since 1929).
---