Fiszel Gerszon Nordenberg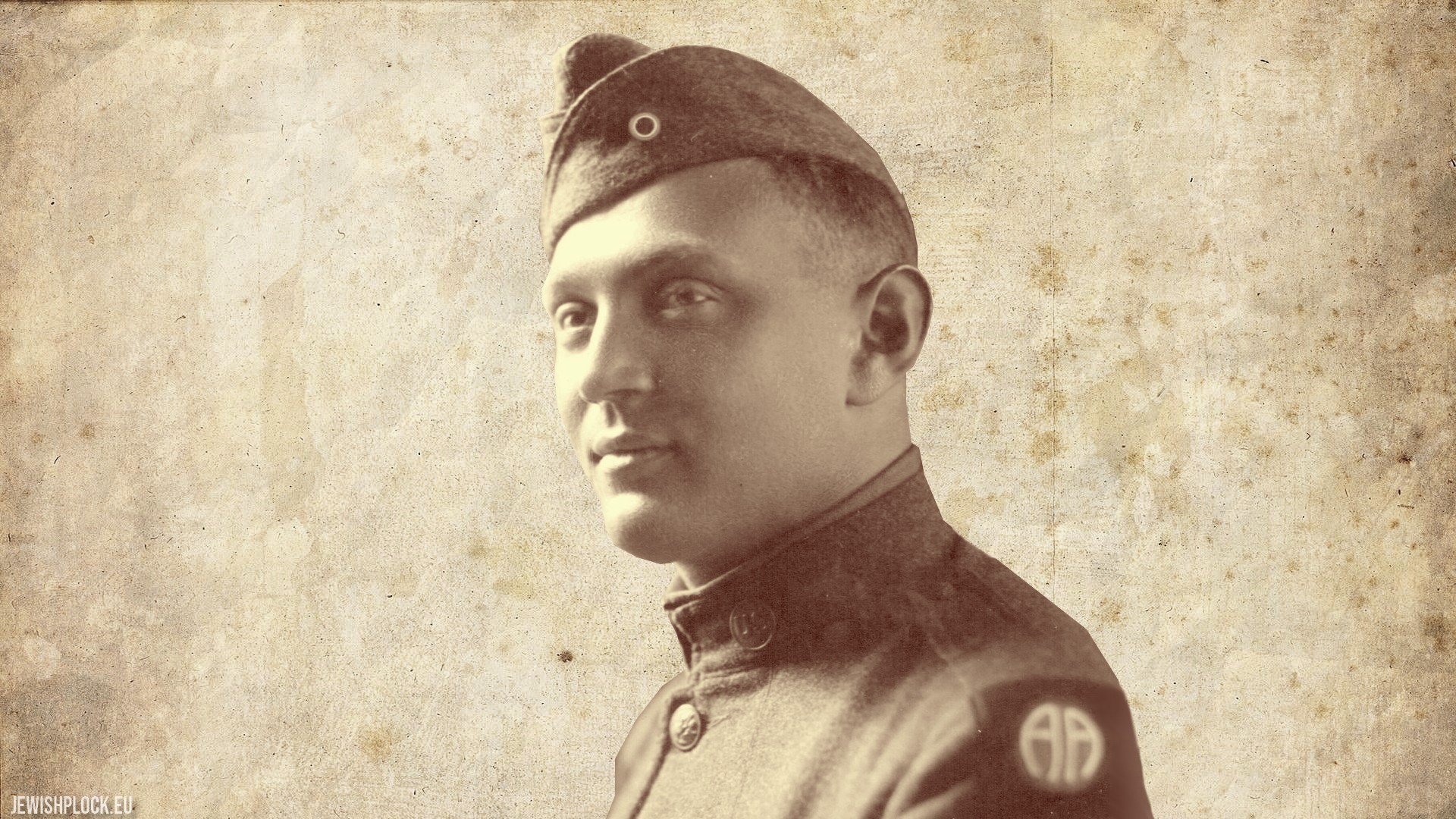 Fiszel Gerszon Nordenberg was born on November 1, 1895, in the family of a merchant Daniel Dawid Nordenberg and Hinda Michla Fliderblum, in a house at number 41 on the former Szeroka Street.
Neil Bass recalls his grandfather:
On August 5, 1917, in the wake of the US entering World War I, the #82nd Airborne Division was born. A recent immigrant from Plock, Poland, my grandfather, Philip Nordenberg, was among the proud, founding members of this awesome force of the US Army, known at the time as the 82nd Infantry Division. These pictures are of Grandpa Phil training with his regiment in Camp Gordon, Georgia in December 1917.
Grandpa Phil was deployed to France in May 1918 and fought valiantly for Company D of the 328th Infantry Regiment of the 164th Infantry Brigade in two of the most crucial battles of WWI: St. Mihiel, near Norroy, France in September 1918; and the Meuse-Argonne Offensive (September 29 – November 2, 1918). On October 6, 1918, the 328th captured Hill 223 from the Germans during the Meuse-Argonne battle where a decisive victory led to an armistice on November 11, 1918 and an end to the Great War.
---