The Makabi Jewish Gymnastic and Sports Society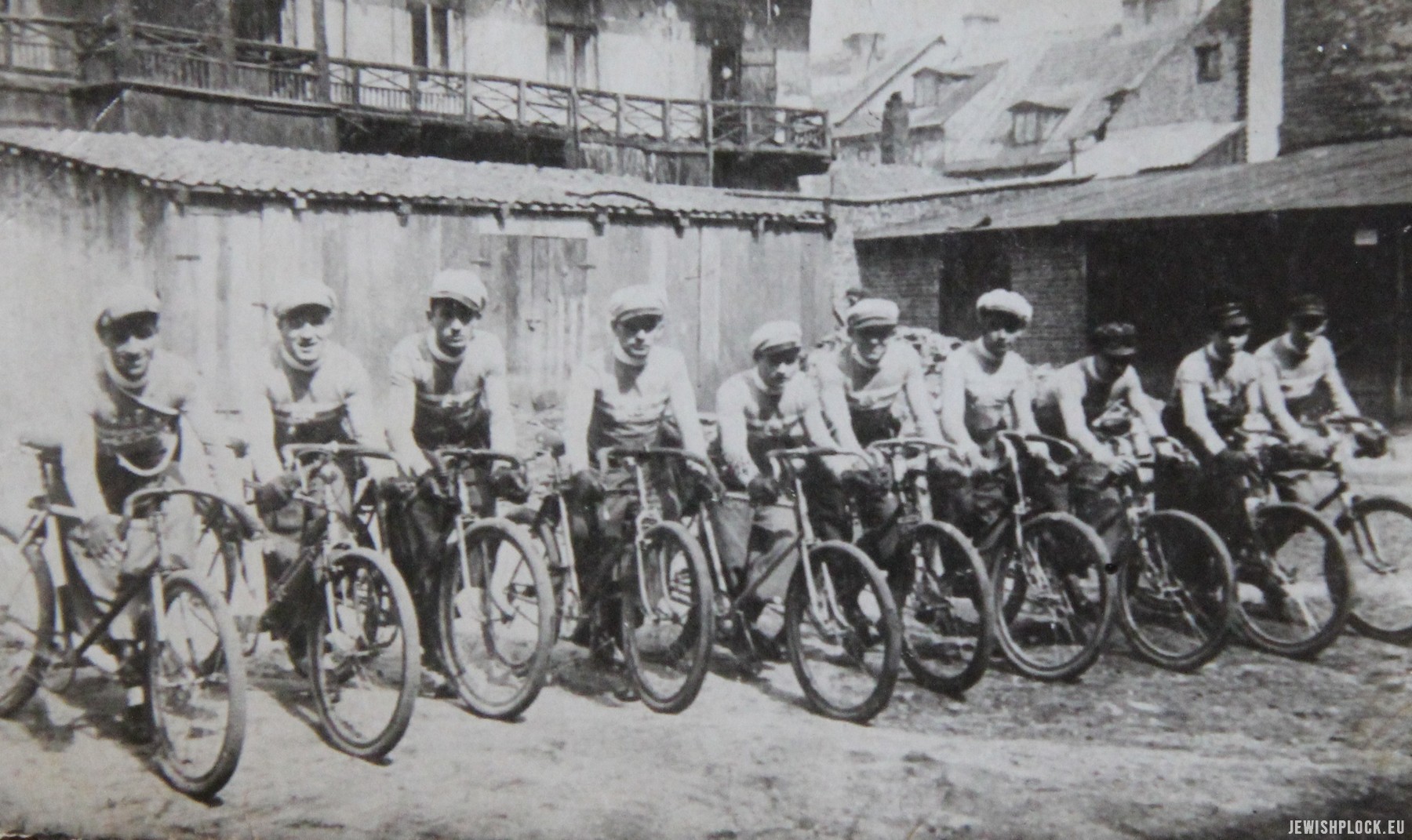 The Makabi Jewish Gymnastic and Sports Society, which was the most famous and most numerous sports club in Płock, was established in 1915. Its founders were Leon Goldberg, Kurt Kazen, Wilhelm Marienstrass, Juda Pszenica, Maurycy Płońskier, Berek Zeligman and Izrael Penzel. The organization played an important role in the sports life of Jewish youth in Płock. It had a football, gymnastic, athletics, basketball, hockey, boxing and table tennis sections. The seat of Makabi was initially located in the Praszkier tenement house at 9 Kwiatka Street, which before the war was one of the centers of social life for Płock Jews, and later at 9 Grodzka Street.
In 1916, Makabi organized a great gymnastic show in which many members of the organization took part, both from Płock and the surrounding towns. After Poland regained independence, the authorities treated Jewish sport activities unfavorably and repeatedly tried to limit it, despite the fact that the number of members of Makabi systematically increased, and the organization created various branches of sporting activity. The outbreak of the Polish-Bolshevik war limited its activity for some time. After 1920, many instructors and leaders of the organization went to Warsaw to study. The newly elected committee renovated the sports hall, purchased equipment and organized new groups. The years 1923–1934 were the period of development of the organization, which became a part of Jewish life in Płock and played an important role in the physical training of Jewish youth. At that time, new sections were organized, including athletics, boxing and cycling. Makabi members, in addition to sports activities, dealt with cultural and Zionist affairs during this period.
One of the most important events in the life of the Jewish community at that time was the arrival of athletes from Eretz Israel – a motorcycle group that toured many European countries in 1930, and visited Płock while being in Poland.
Bibliography:
Plock. Paginas de historia de la vida judia de allende el mar, editado po la Sociedad de residentes de Plock en la Argentina, Buenos Aires 1945
Plotzk (Płock). A History of an Ancient Jewish Community in Poland, ed. E. Eisenberg, Tel Awiw 1967
---