Paweł Goldstein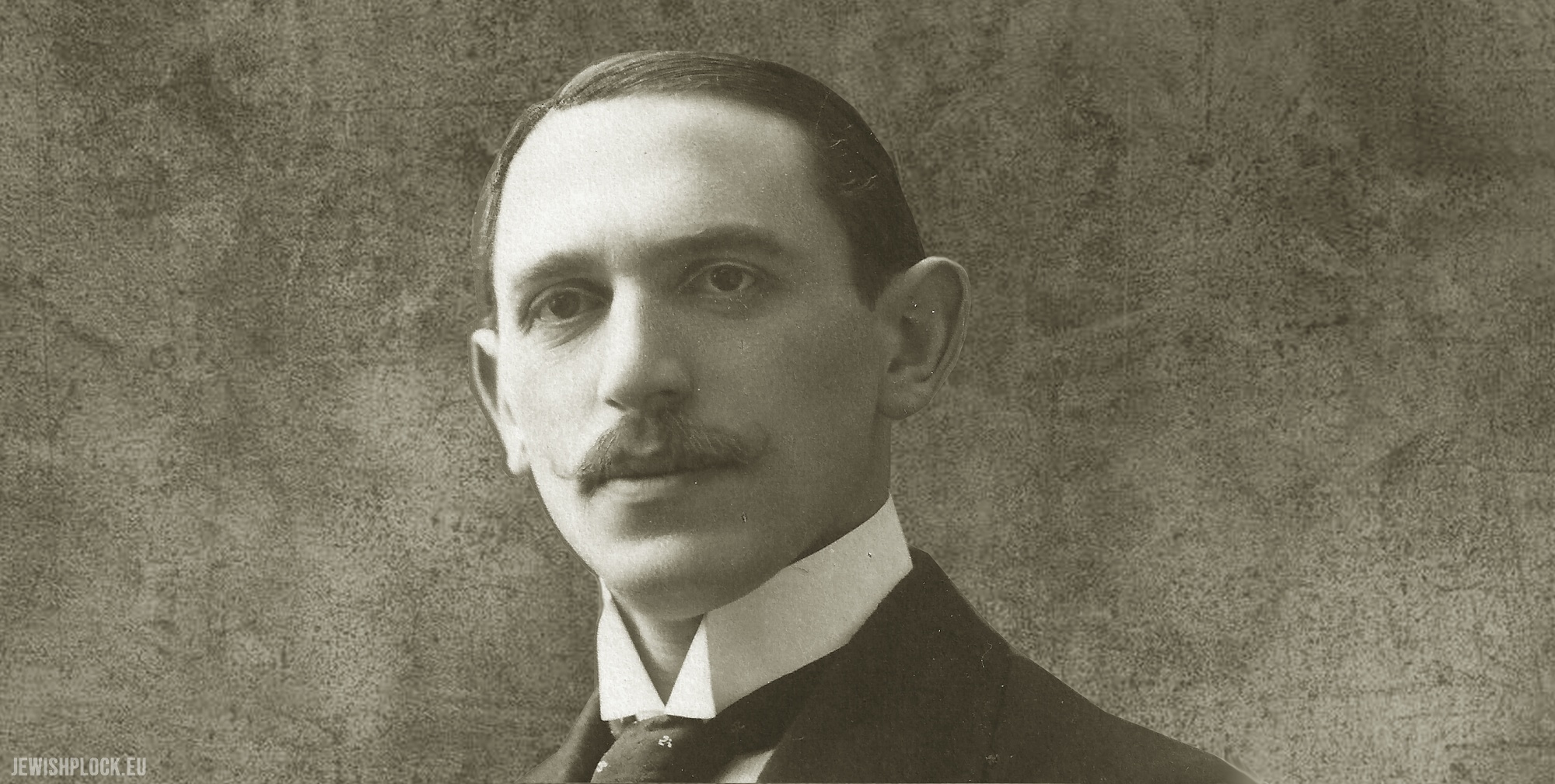 Paweł Goldstein (1884-1942) – an outstanding surgeon, scientist, one of the pioneers of neurosurgery in Poland, born in 1884 in the family of Kalman Kopel and Temra née Tac. His family lived at 10 Więzienna Street (now 30 Sienkiewicza Street) in Maria Obniska's tenement house. Paweł Goldstein was a student of the Governorate Middle High School in Płock. On March 6, 1902, on the anniversary of Gogol's death, Paweł Goldstein took an active part in the rebellion of the students of the Płock middle high school (he was one of its leaders, together with his cousin's son, Lucjan Altberg, who was two years younger at the time, Beniamin Golde's grandson, and Julian Golde, son of Benjamin Golde, one year older). The consequence of this courageous act was expulsion from school with being blacklisted at the same time. The blacklisting was revoked, but Paweł Goldstein had to take his high school diploma in Kerch, in the Crimea. Probably for the same reason he could not study at the Imperial University of Warsaw, so he decided to study at Swiss and German universities. He studied medicine in Bern, Berlin and Bonn. He received his doctorate in medical sciences in 1909 from the University of Freiburg. After returning to Poland, he settled in Warsaw, where he became professionally involved in the Surgical Department of the Hospital in Czyste. He took an active part in the Polish-Bolshevik war, serving in the front units in Polesie. He was the commander of a field hospital. In the 1930s, he opened a surgical facility in Warsaw at Wilcza Street, which became famous as a real workshop of clinical work. He was also a well-known philanthropist: in the Society for Aid to the Poorest, the Tuberculosis Society and the School of Nurses. During the mobilization, before World War II (or at the beginning of the war), he volunteered for the army, but was not accepted into active service. He was appointed the head of the surgical department of the hospital in Chełm. Evacuated to Łuck, he also remained there after the Germans entered, taking care of, among others, Soviet prisoners of war. He died in Łuck on January 24, 1942 of typhus, which he contracted from a patient. Apparently, he was still actively involved in the work of the hospital until he lost consciousness.
Paweł Goldstein conducted research in the field of neurosurgery and oncology in the neurobiology laboratory of the Warsaw Scientific Society. He conducted a number of difficult and pioneering operations, including he was one of the first surgeons to perform periarterial sympathectomy using the Lerich method and thoracoplasty using the Sauerbruch method. His scientific achievements include over 30 works, incl. those in the field of neurosurgery.
His wife was Cecylia née Mamelok. His son, Jan Goldstein (1913-1991), was a famous doctor, professor of surgery and academic teacher.
Bibliography:
Przedpełski J., Stefański J., Żydzi płoccy w dziejach miasta, Płock 2012
---