The Perelgryc family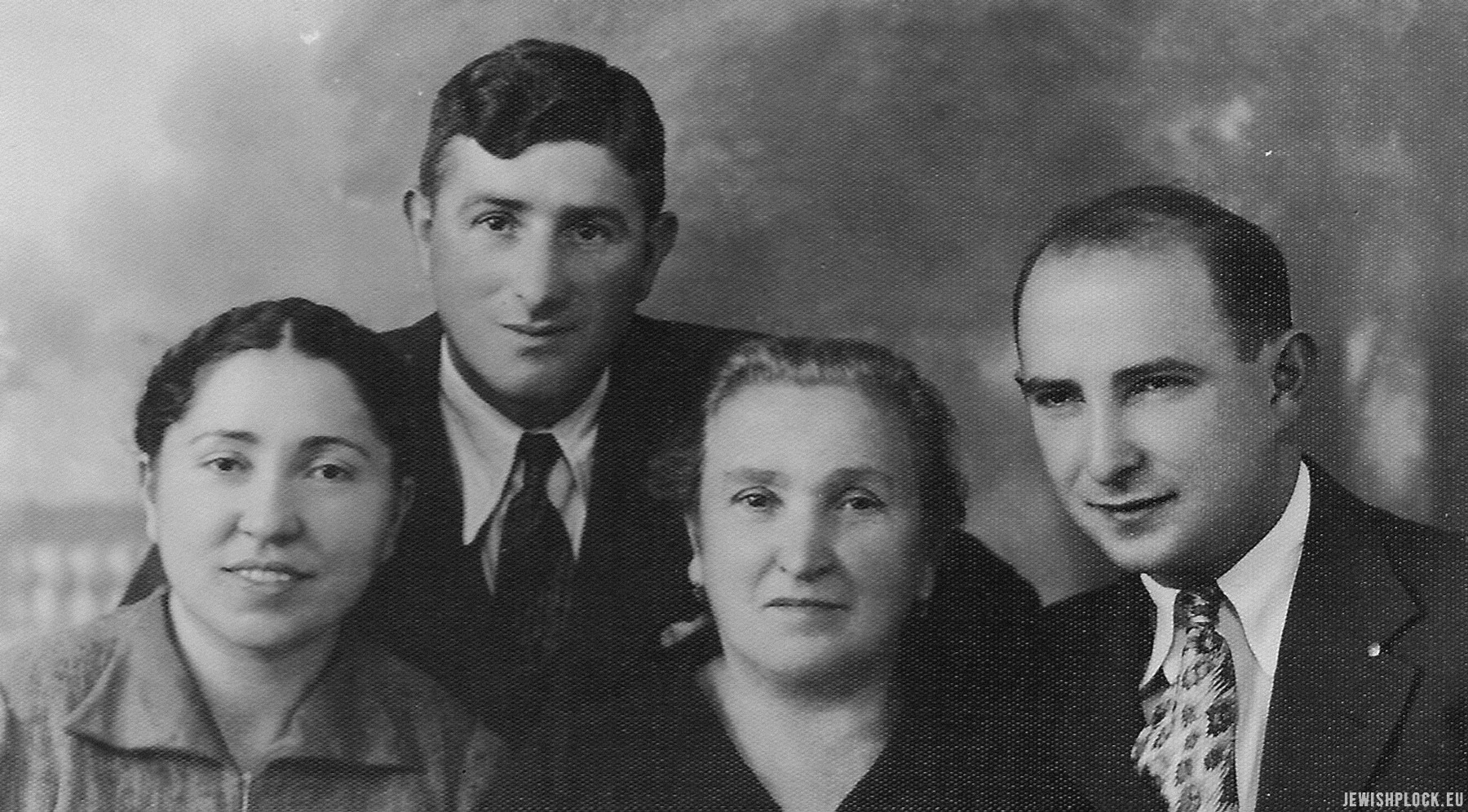 Mendel Jakub Perelgryc (born in 1873) was the son of Icek Szlama (born in 1828) and Ruchla Chana née Gracz (born in 1841), who came from Lipno. His brother was Chaskiel Perelgryc (1864-1937) – the owner of the property at 21 Warszawska and 6 Bielska St., a well-known social activist in Płock, co-founder of the Bieker Chajlim Jewish Funeral Association. Hinda Małka Radzik (born in 1880) came from a large Jewish family. Her father was the merchant Hersz Wolf Radzik (born in 1854), mother Chaja nee Koza (born in 1853). Hinda Małka had four siblings: sisters Kajla (born in 1881), Pessa (born in 1883) and Ides (born in 1886) and brother Szlama (born in 1889). In 1908, Pessa Radzik married Mendel Strzyg – their son Lewi (born 1911) was a grain merchant.
Mendel Jakub and Hinda Małka Perelgryc were the parents of Lejbusz Eliasz (born in 1901), Chana Rachela (born in 1903), Miriam Ryfka (born in 1904) and Motel (born in 1911). In 1910, Mendel Jakub and Hinda Małka bought a tenement house in Płock at 3 Józefa Kwiatka Street, which was the property of their family until the outbreak of World War II.
The youngest son of Mendel Jakub and Hinda Małka – Motel in the interwar period worked as a locksmith and mechanic. His wife was Chaja Sura née Moszkowicz (born in 1914). Lejbusz Eliasz and Miriam Ryfka immigrated to Israel (respectively in 1925 and 1936). Chana Rachela married Lejb Pszenica.
During the Nazi occupation, Motel Perelgryc was deported to Treblinka, where he participated in the armed uprising that broke out on August 2, 1943. He died a heroic death in the Treblinka II camp. During the Holocaust, Chana Rachela and Hinda Małka and Motel's wife also died.
Lejbusz Eliasz changed his name to Arye Pnini. He died in 1979. Miriam Ryfka died in 1972 in Tel Aviv.
---