Łucja Weinles and Irena Themerson-Miller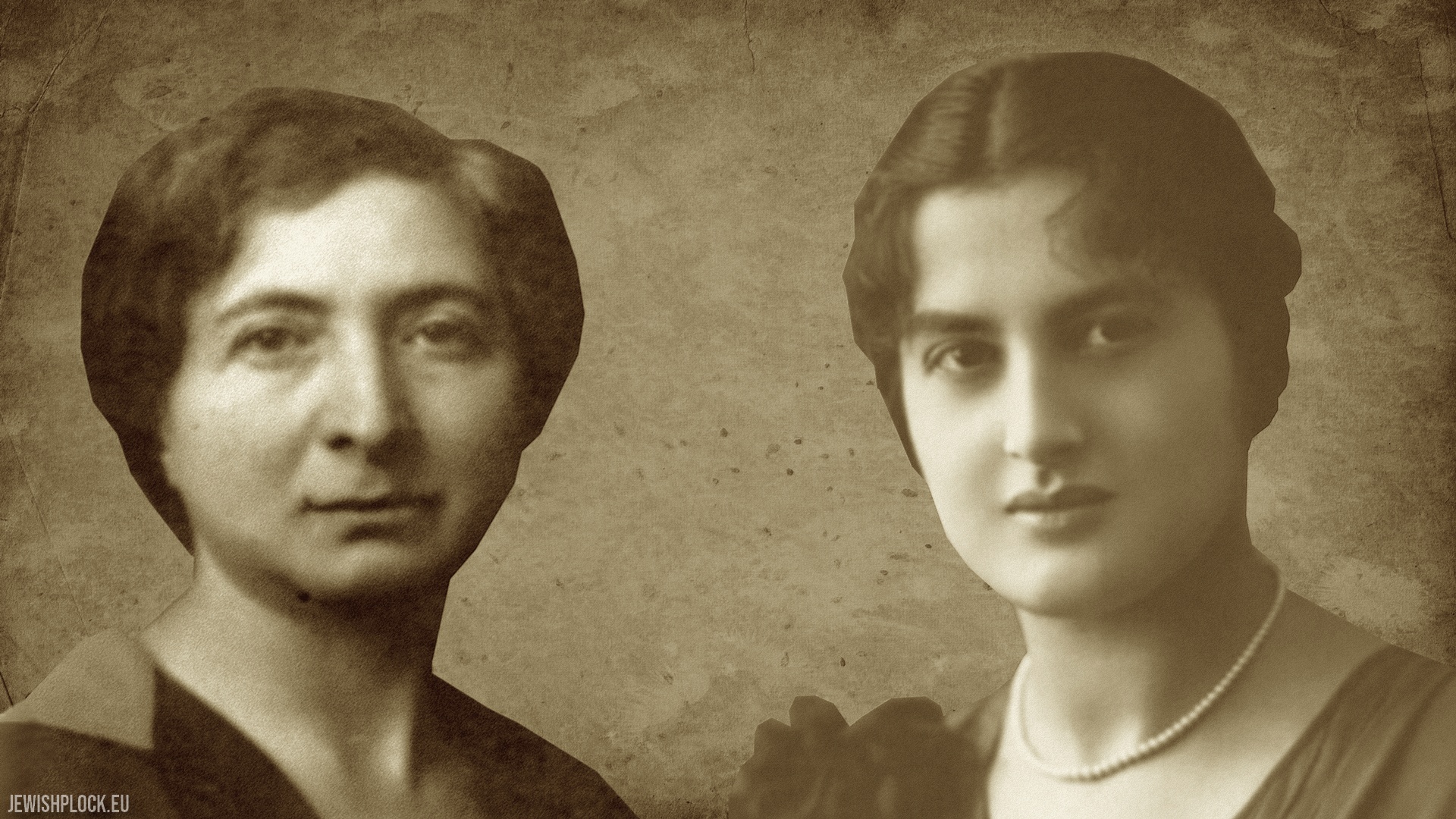 Łucja Weinles née Kaufman was born in 1874 in the village of Pawłowo, which at that time belonged to her grandfather Wolf Kaufman. She was the daughter of Hinda of the Kirsztejn family known in Płock and Moszek Aron Kaufman, who came from Lipno and was a professional trader. Łucja had two brothers – Wulf (Władysław) and Leon (aka Kamir) – a famous painter. After the death of Moszek Aron Kaufman, Hinda Kaufman married Jankiel Imbryczek from Warsaw in 1895. Together with her daughter, she left for the capital, where Łucja started her studies at the Warsaw Music Institute. In 1899 she graduated from this school. In the same year, she married the painter Jakub Weinles (1870-1938), whom she met in Munich, where he worked under the supervision of professor Karol Marr and was friends with the famous sculptor Henryk Glicenstein, painter Maurycy Trębacz and other young artists of that time. As a pianist, Łucja came into contact with the Munich artistic colony from Warsaw. Łucja had two daughters – Maryla (1900-1942) – a graphic artist, painter and pianist, and Franciszka (1907-1988) – a painter, illustrator, set designer, graphic artist and creator of experimental films. The Weinles family lived in Warsaw at 20 Królewska Street. Their house was a meeting place for artists, infused with an atmosphere of art. Before the war, Łucja worked as a music teacher and gave piano lessons.
On the first day of the war, the Weinles' apartment at Królewska Street burned down completely, and Łucja moved to live with her daughter Maryla and her granddaughter Jasia at Piusa Street. On October 2, 1940, the German authorities in Warsaw established a ghetto. As the granddaughter of Łucja Weinles, Jasia Reichardt, recalls in her book entitled "Fifteen journeys from Warsaw to London":
I don't remember the details of us moving. The furniture is loaded onto a large horse-drawn cart. There is a dining table and chairs, my wardrobe, a palm tree in a pot, but not a single mirror. We live again on a street that has two names, but our official address is 7 Śliska Street. On the other side of our tenement house is Sienna Street.
On November 16, the ghetto was closed. For two and a half years, Lucia and Maryla corresponded with Franciszka Themerson, receiving food parcels from London from her.
Jasia Reichardt:
Two Gestapo men burst into our apartment in search of furs. Lucia, Maryla and I are sitting at the table. They tear off Maryla's sheepskin vest, stomp loudly and slam the door. Finally they get out of the apartment. I sit in a chair paralyzed. Maryla has a white face. Nobody says a word about it, then or later. We will never mention it again: reacting with silence to such incidents becomes our modus vivendi.
Jasia Reichardt:
Lola, a Dresden porcelain doll, has to be sold. When the merchant shows up in our room, I stand on the bed and protest fiercely – but to no avail. Lola is sold, and Łucja is forced to explain to me why it was necessary. I'm ashamed. […] "Do you believe in God?" – I ask Łucja on the same day, wanting to change the subject. I don't remember what her reply was – maybe there was no answer at all. Apparently something interrupted our conversation: I don't ask any more questions and for the next few months God is not a subject of our conversations at all…
In June 1942, Łucja and her granddaughter Jasia were transported from the ghetto to the Zofiówka Hospital for Mentally and Nervously Sick Jews in Otwock near Warsaw, which was managed by Stefan Miller and his wife Irena. Irena's mother, Salomea Themerson (1879-1942), and Łucja's brother, Władysław, also stayed here.
Irena Themerson-Miller came from the Themerson family known in Płock. Her father Mieczysław (1871-1930) was a doctor, writer and journalist. Irena was born in 1904 in a tenement house at today's 1 Józefa Kwiatka Street. She had two brothers: Stefan (1910-1988) – an outstanding writer and filmmaker, and Roman (1900-1929) – a doctor. In 1923, she graduated from the Regina Żółkiewska State Middle School for Girls in Płock, then completed medical studies. Her doctor's office was located in Warsaw at 65 Złota Street. In 1931 she married Stefan Miller (1903-1942) – a psychiatrist and neurologist. Since 1938, she helped her husband run the hospital in Zofiówka.
In the summer of 1942, before the liquidation of the ghetto, Łucja Weinles, Salomea Themerson and Władysław Kaufman took their own lives. Irena Themerson-Miller and her husband, Stefan, fled to Mińsk Mazowiecki, where on August 21, 1942, on the day of the liquidation of the ghetto, they also committed suicide. According to another version, they were killed by smugglers who were supposed to lead them across the border. Maryla and her husband Seweryn Chaykin perished in Treblinka. Jasia survived the war.
. . .
"Broken life. The fate of women of Płock during World War II and the Holocaust" is a series of texts on JewishPlock.eu, in which, between 22 February and 1 March 2022, we will recall the stories of Jewish women associated with Płock – those who were born in our city, but also those who lived or stayed here for a certain period of time. Courageous, persistent, wise, strong and caring. Women who fought for the survival of themselves and their families. They looked after children, orphans and the elderly, gained food, aided the wounded, and engaged in military struggle. They worked beyond their strength in Nazi forced labor camps. We will present the profiles and memories of women who survived the Holocaust. We will also commemorate the women of Płock who perished in extermination camps. Sometimes the only remaining trace of them today is a single entry in archival documents…
The project is implemented by the Nobiscum Foundation as part of the 81st anniversary of the liquidation of the ghetto in Płock.
---