Szenwic. The story of a family – an exhibition by the Nobiscum Foundation starts 2 September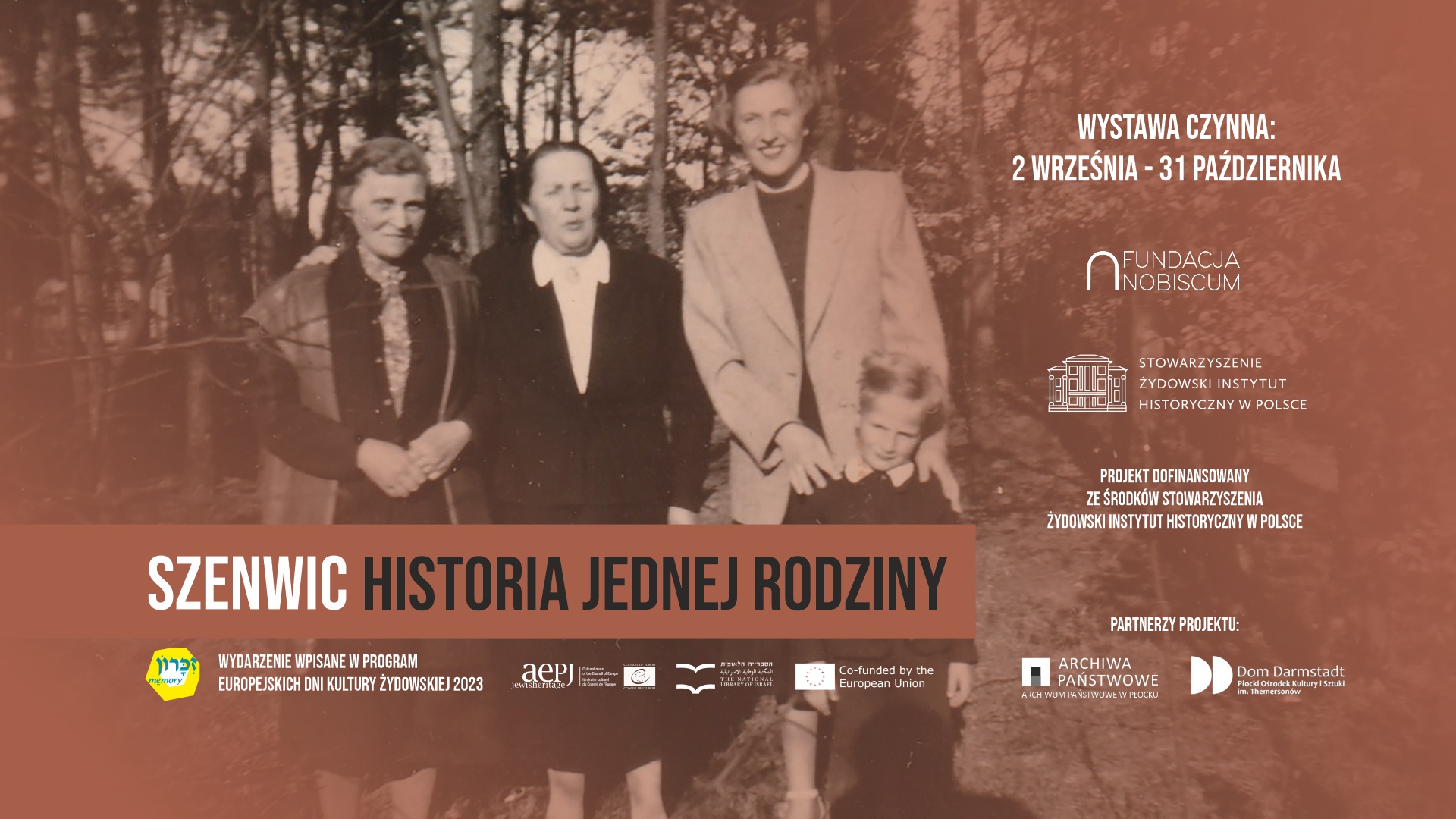 The exhibition entitled "Szenwic. The story of a family" prepared by the Nobiscum Foundation will present the history of members of a Jewish family associated with Płock since the beginning of the 19th century. The board exhibition will consist of family photographs and documents, among others, from the collections of the State Archives in Łódź and the State Archives in Płock, which is a partner of the project. The exhibition was created thanks to the cooperation and commitment of family members who still live in in Poland and Italy and thanks to funding from the Association of the Jewish Historical Institute of Poland. The event is included in the program of the European Days of Jewish Culture 2023 held under the name "Memory".

We would like to invite you to the opening of the exhibition and the meeting with the descendants of the Szenwic family on September 2 at 11.00 a.m. at the Darmstadt House at 8 Old Market Square in Płock.
The exhibition will be available at the Darmstadt House on September 2-3, 2023. From September 4 – October 31, 2023, we invite you to see it in the P Gallery at the Płock City Hall at 1 Old Market Square.
In addition, on Sunday, September 3, we invite you to our authors' day at the exhibition – everyone who visits us at the Darmstadt House between 11.00 a.m. – 4 p.m. can meet us and talk about the Szenwic family and our project.
Just after the weekend of its opening, the exhibition will also be available online on JewishPlock.eu, in Polish and English.
---