The Bieżuński family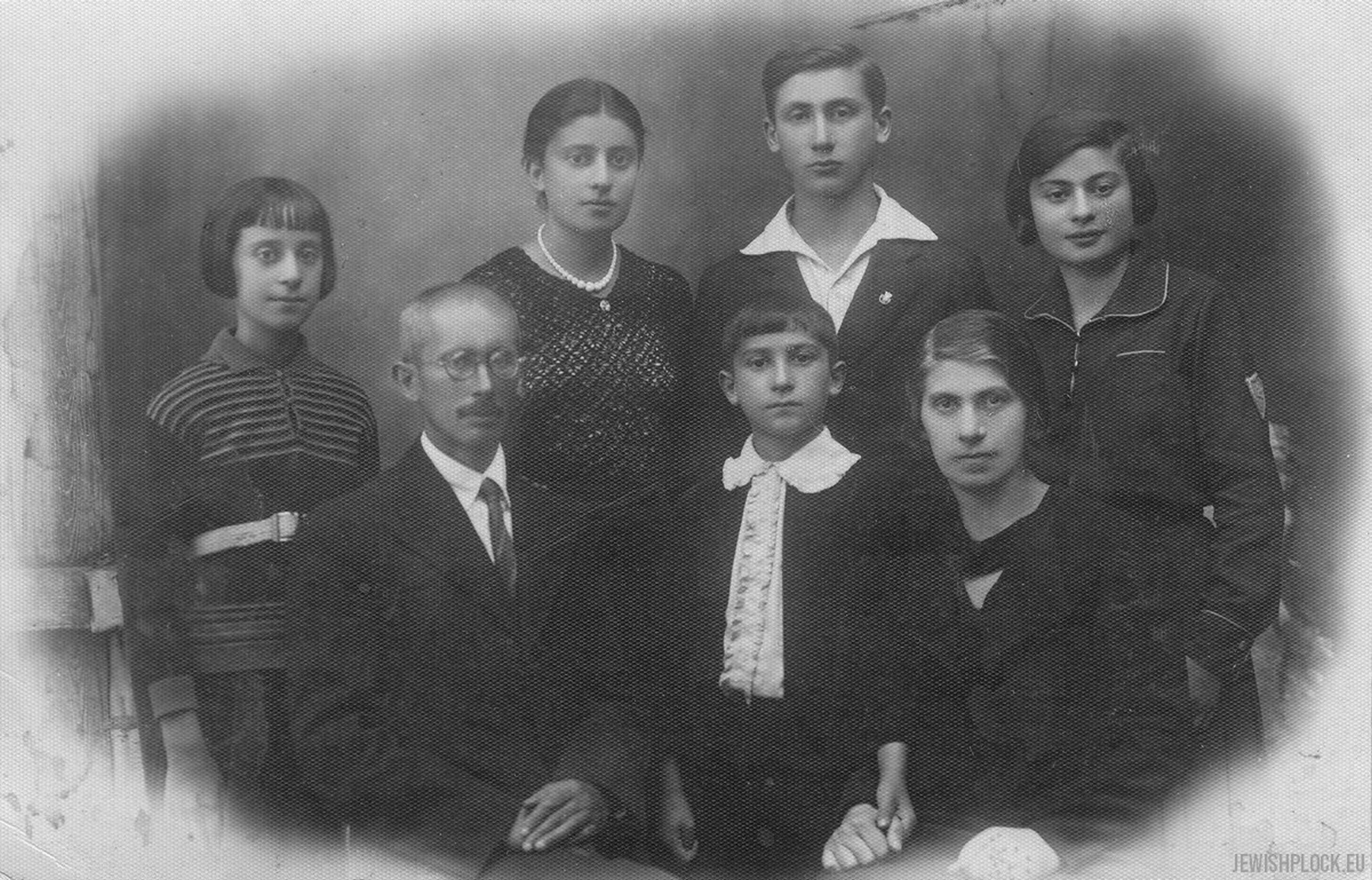 Beniamin Koryto (born 1802, Sochaczew) and Tyla nee Sierota (born 1804, Służewo) were the first of the Koryto family to settle down in Płock (more about the Koryto family – link). Israel (born 1847), one of their sons, married Gitla Tauba nee Szmiga (born 1854). Ruchla, their daughter, married Chiel/Yechiel-Majer Bieżuński (born 1888, Płock), son of Nathan and Gitla née Gombiner, in 1914.
Chiel graduated from the Governorate Junior High School in Płock. He continued his private education in high school classes. He was a graduate of the Warsaw School of Swedish Gymnastics and Massage by Helena Kuczalska. He also graduated from the Majewski swimming school in Warsaw's Praga district. For some time he ran gymnastics courses at a municipal school in Warsaw. In 1920, during the Bolshevik invasion, Chiel volunteered to join the Polish army. From 1921, he was a gymnastics teacher at a 7-class public school for Jewish children in Płock and later in a public school in Wyszogród. In July 1925 he completed a course in physics and mathematics in Aleksandrów Kujawski, in 1932 a scout course, followed by summer physical education courses. He retired in 1938.
At first the Bieżuński family lived in Wyszogród at 28 Rębowska St, then in Płock at 3 Kolegialna St. Chiel and Ruchla had five children: Syma (born 1915, Warsaw), Israel (born 1917, Płock), Nauma/Neomi (born 1921, Płock), Chaja Sura/Hela (born 1922, Płock) and Aron/Arthur (born 1926, Wyszogród). Their daughters attended the Regina Żółkiewska State Secondary School and Junior High School in Płock, where Nauma/Neomi excelled.
Chiel convinced Syma to immigrate to Israel and she did so in 1934. Her sister Nauma/Neomi followed her few years later. Chiel, Ruchla, Israel, Hela and Arthur, who remained in Płock, were killed in the Holocaust.
In Israel, Syma graduated the Hebrew University and became a biology teacher. Nauma/Neomi became a nurse and later graduated the Faculty of Medicine at the Hebrew university and became a doctor. In 1943 Syma married Chaim Brod (born 1911, Radomyśl Wielki). He was killed in 1945 while serving in the Jewish Brigade in World War II. They had a son, Amir. Nauma/Neomi died in 1997 and Syma in 2005.
Amir Brod, Israel.
---