Ada Holtzman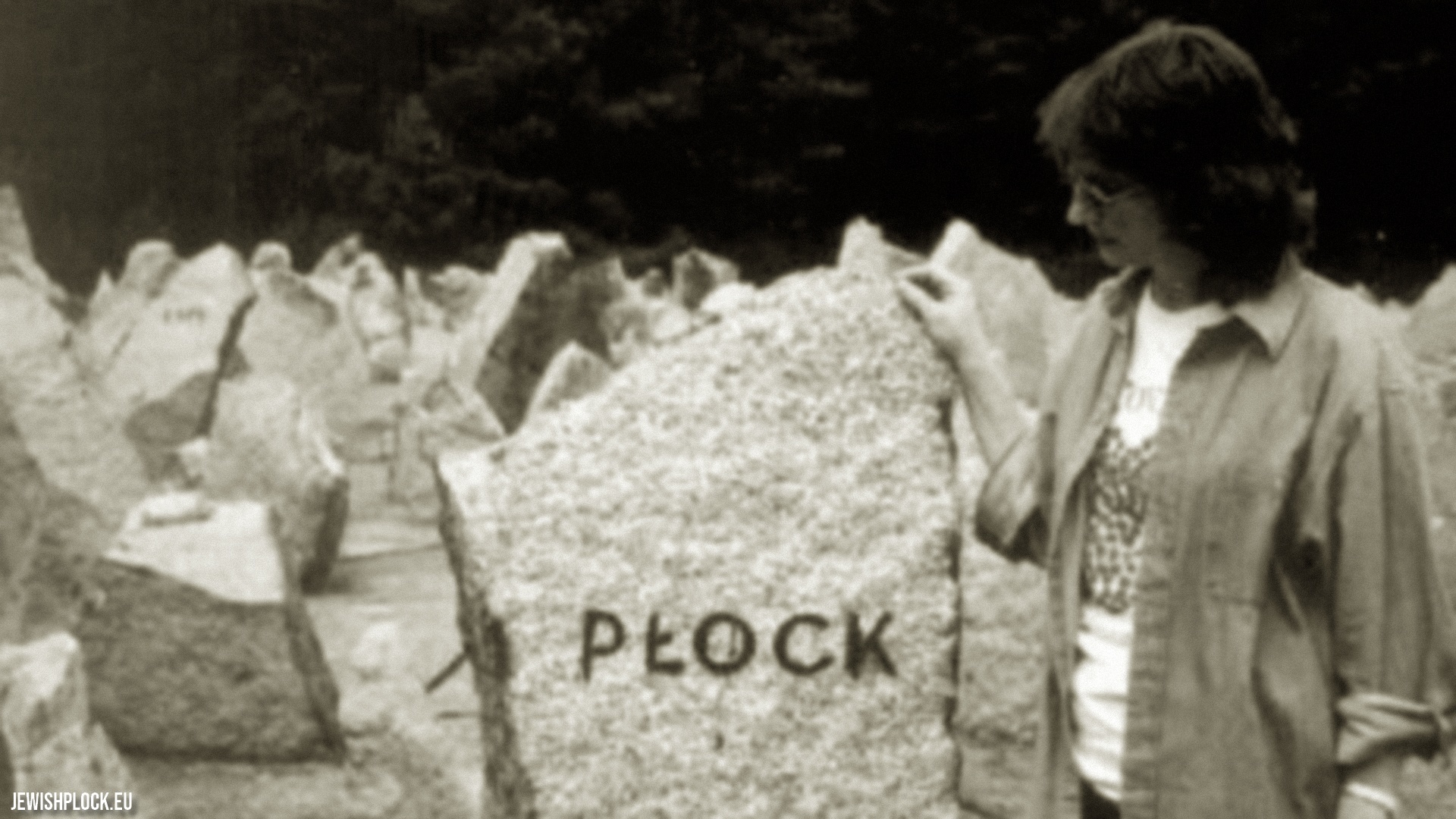 Ada Holtzman (1951-2016) was the daughter of Meir Holtzman (1914-1998) and Rywcia (Rywka) nee Gostyński (1914-1969). Her grandfather – Eliahu Holtzman (1866-1923) was married to Rasza née Złotnik (1870-1937), who came from a well-known rabbinical family. Her brother was the Płock rabbi Jona Mordechaj Złotnik. In the summer of 1939, just before the outbreak of World War II, Meir and Rywka Holtzman emigrated to Palestine. Meir Holtzman was a devout socialist, Zionist, leader of the Hashomer Hatzair movement, and founder of Kibbutz Evron in Israel, near the Lebanese border. Ada was born at the end of 1951 in Naharia. In 1978, she graduated from Tel Aviv University, where she studied economics and social sciences. She worked as an analyst and programmer for Alitalia, an Italian global airline.
Ada Holtzman devoted her life to restoring the memory and heritage of the Jews of Gąbin, but also of many Jewish communities in other pre-war Polish cities, including Płock. The website she created "Zchor" or "Memory" is a collection of a lot of information useful for people looking for information about the life and history of Polish Jews.
Ada Holtzman was tirelessly involved in Jewish genealogy, the memory of the Holocaust and reviving the history of the hometown of Meir Holtzman and Rywka née Gostyńska. She was the caretaker of Beit Gombin in Tel Aviv, meticulously cared for the memorial wall composed of plaques with the names of the Gombiners who died in the Shoah. She never stopped saying, "We remember!" and "Never Forget!".
She died on September 29, 2016. She was buried in Kibbutz Evron.
---