New edition of the guidebook "In the footsteps of Płock Jews" available from 28 August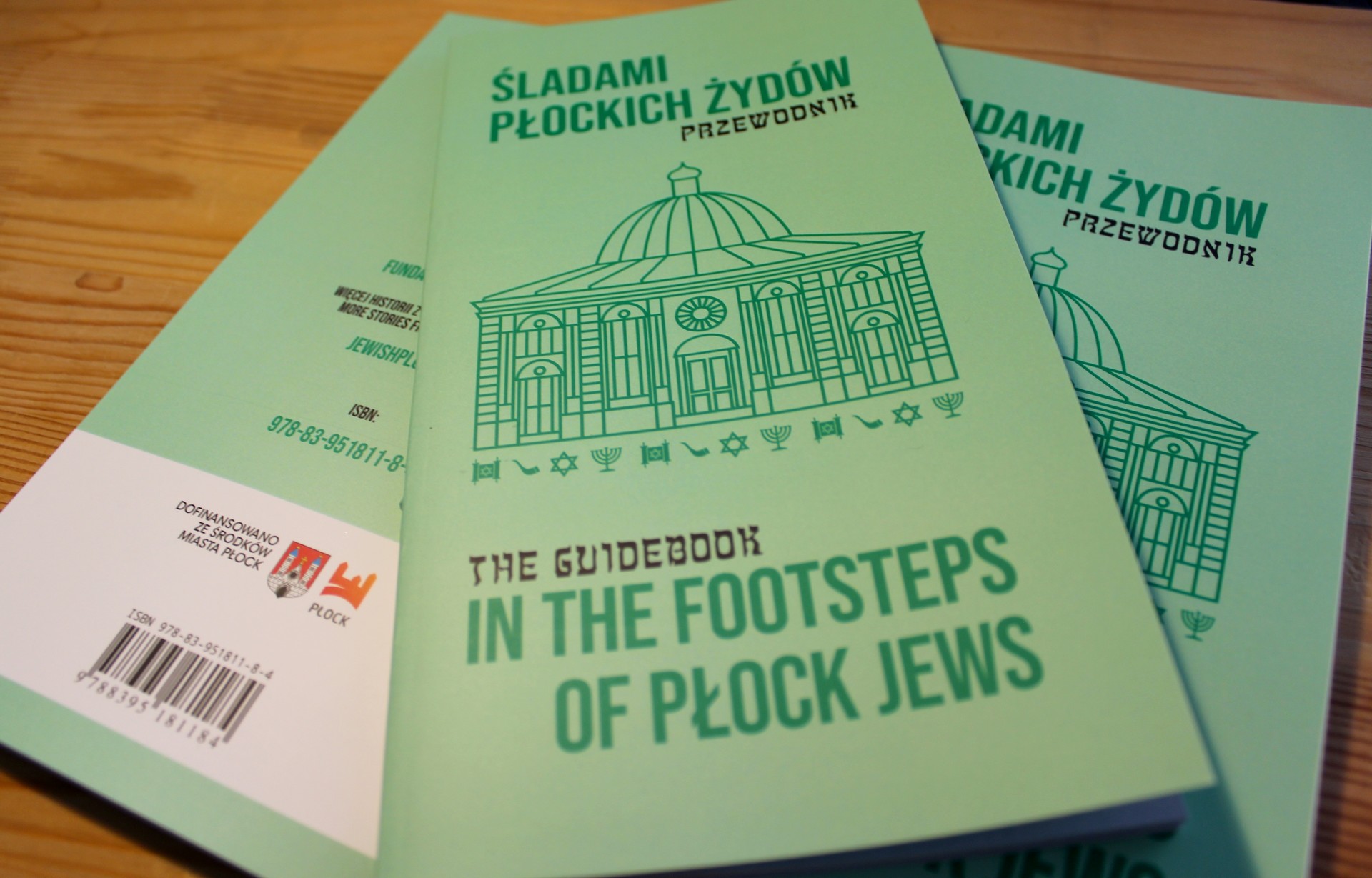 The Nobiscum Foundation is happy to announce the premiere of the second edition of the guidebook "In the footsteps of Płock Jews" by Gabriela Nowak-Dąbrowska, which will be available from August 28 thanks to funding we received from the City of Płock.
The first edition of "In the footsteps of Płock Jews" was published in 2019, also thanks to the funding of the City of Płock. The edition of 500 copies was then distributed in record time. The publication by Gabriela Nowak-Dąbrowska made us realize how important it is to present the history of the Płock Jewish community through the prism of places and people in an accessible form of a guide. People from Płock, as well as from all over the world, including a large group of the descendants of Płock Jews, asked about the book. This year we are publishing the second edition of the book – significantly expanded, containing new information, determined over the course of several years of the author's work, as well as photographs and QR codes made especially for this publication, containing additional video content, information and graphics.
The Jewish community, which has been contributing to the history of Płock for over 700 years, has left behind many objects present in the city space to this day, although not always as clearly related to their past as the buildings of the small synagogue or the mikveh. We can find them within the former Jewish district, including Szeroka (today's Kwiatka), Więzienna (Sienkiewicza), Ostatnia, Jerozolimska, Synagogalna, Bielska, Tylna and Niecała streets, but also on the most representative streets of the city – Tumska, Grodzka and the Old Market Square. They housed private residences, shops, workshops and businesses of Płock Jews. In this book, there are over 50 such places, which is an outstanding testimony to the contribution made by the Jewish community to the development of the city.
The bilingual, Polish-English guidebook will be available free of charge at the Płock Local Tourist Organization (8 Old Market Square) from Sunday, August 28, 2022.

---