Bolesław Norski-Nożyca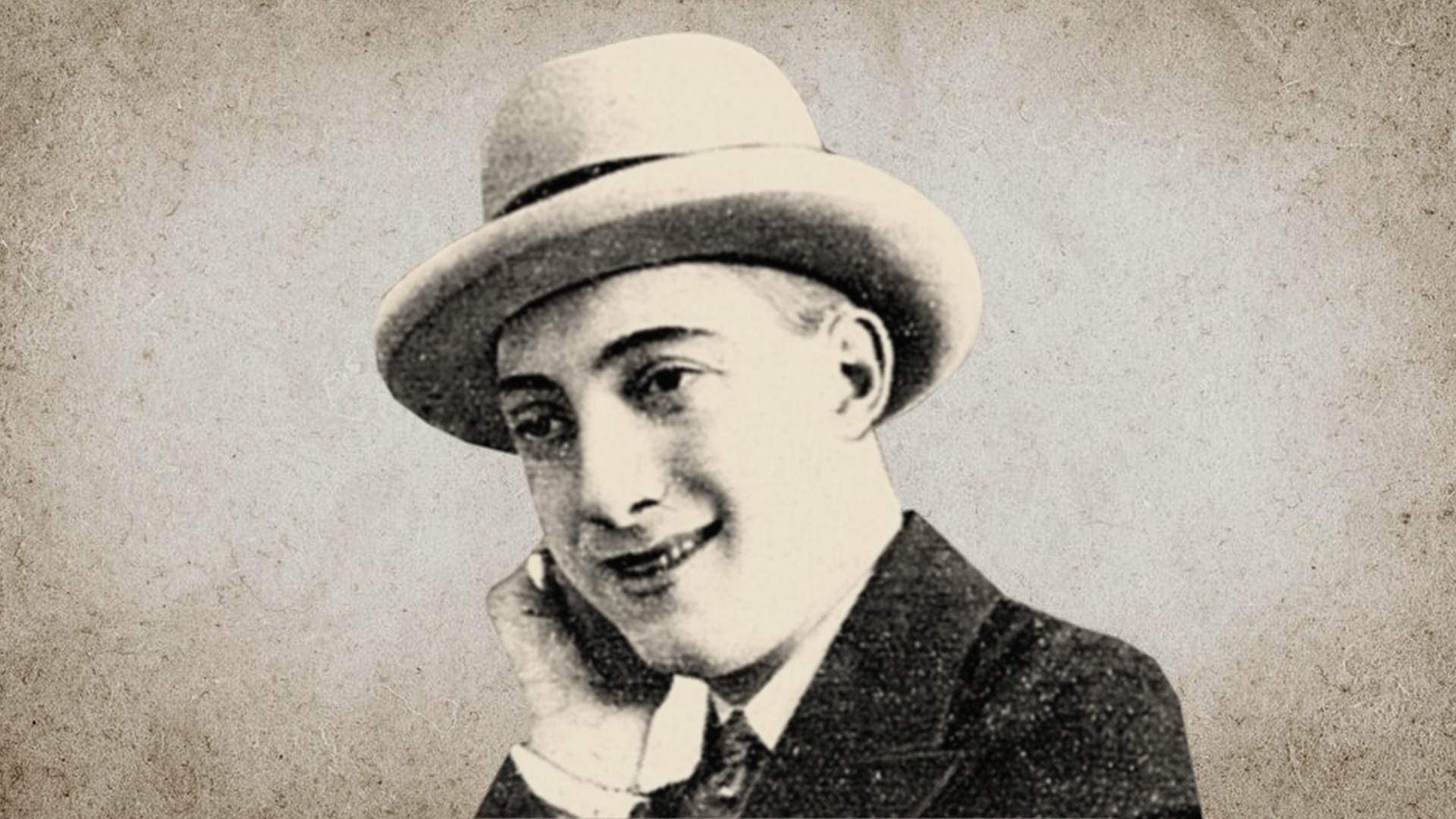 Bolesław Norski-Nożyca was a well-known pre-war cabaret actor, monologist, parodist, author of song lyrics and sketch comedies and singer, who was born in 1904 in Płock as Wolf Nożyca in the family of a merchant, Icek and Tauba Ruchla née Frydman. The Nożyca family lived at the Old Market Square, in a tenement house at number 21 (the last known pre-war address of Icek and Tauba Ruchla Nożyca was 15 Old Market Square). Wolf Nożyca completed his military service in the third battalion of the 32nd Infantry Regiment in Działdowo, during which, among others, he played in the drama circle of professional non-commissioned officers. On September 11, 1932, he married 21-year-old Tauba Cymerman from Chełm Lubelski, the daughter of Aron, a merchant, and Gitla née Achtmanow. Wolf Nożyca's family was closely related to the Bomzon and Brygart families from Płock (his mother Tauba was the half-sister of Lejb Bomzon and Dwojra Ides Brygart née Bomzon).
Although in the archival documents he is listed as a "teacher" (it is possible that he was a graduate of the King Bolesław Krzywousty Men's Teacher Training Seminar in Płock; for some time he also worked in a primary school, from which he was dismissed due to maintaining close contacts with female students). Wolf Nożyca was one of the most popular and liked comedy actors in Jewish-Polish revue theaters and cabarets. "An intelligent, subtle, unrivaled humorist-announcer, an incomparable master of the spoken word, a prodigy of humor" – as it was written about him in "Trubadur Warszawy" magazine. He performed, among others, in Lublin, Radom, Chełm, Łódź, Będzin and Piotrków Trybunalski. However, he never performed in his home town of Płock. The name of Bolesław Norski-Nożyca was also known abroad, thanks to the albums which he recorded for Syrena Record.
In 1937, Bolesław Norski-Nożyca was accused of plagiarism, as noted in "Robotnik" of October 2 of that year: "Emanuel Schlechter, revue and film author, looking through records in one of the music magazines, noticed in the album entitled "Million of professions" the following note: "Composer, author and publisher – Bolesław Norski-Nożyca". This fact surprised Schlechter, who wrote the lyrics to the song, and the music was composed five years ago by the American composer, Olszanecki. "A Million Professions" was a Jewish song whose original title was "Lots of Work – Little Earnings". Four years before Leo Fuks, a revue artist, came to Schlechter, who was in Lviv at that time, with a request to write the Polish text for the aforementioned song. "A Million Professions" translated by Schlechter, and interpreted by Leo Fuks was popular for a long time in the then revue theater "Qui-Pro-Quo" and "Ananas". After Fuks left for America, Norski-Nożyca purchased the song from Leo Fuks and performed it as his own property on stage. Recently, Norski-Nożyca recorded it on "Syrena-Electro" records, changing the lyrics to some extent. In this situation, Schlechter demanded through ZAIKS from "Syrena-Electro" to withdraw the records of the song from sales…".
During the Nazi occupation, Bolesław Norski-Nożyca performed in the Warsaw Ghetto, in theaters and cafes (including Café of Revue Artists "Bon Apetit" at 37 Nalewki Street in Warsaw). He was also often invited to philanthropic cultural events. He was most likely murdered in the Nazi concentration camp in Lublin.
---