Exhibition "Szenwic. The story of a family" now available online!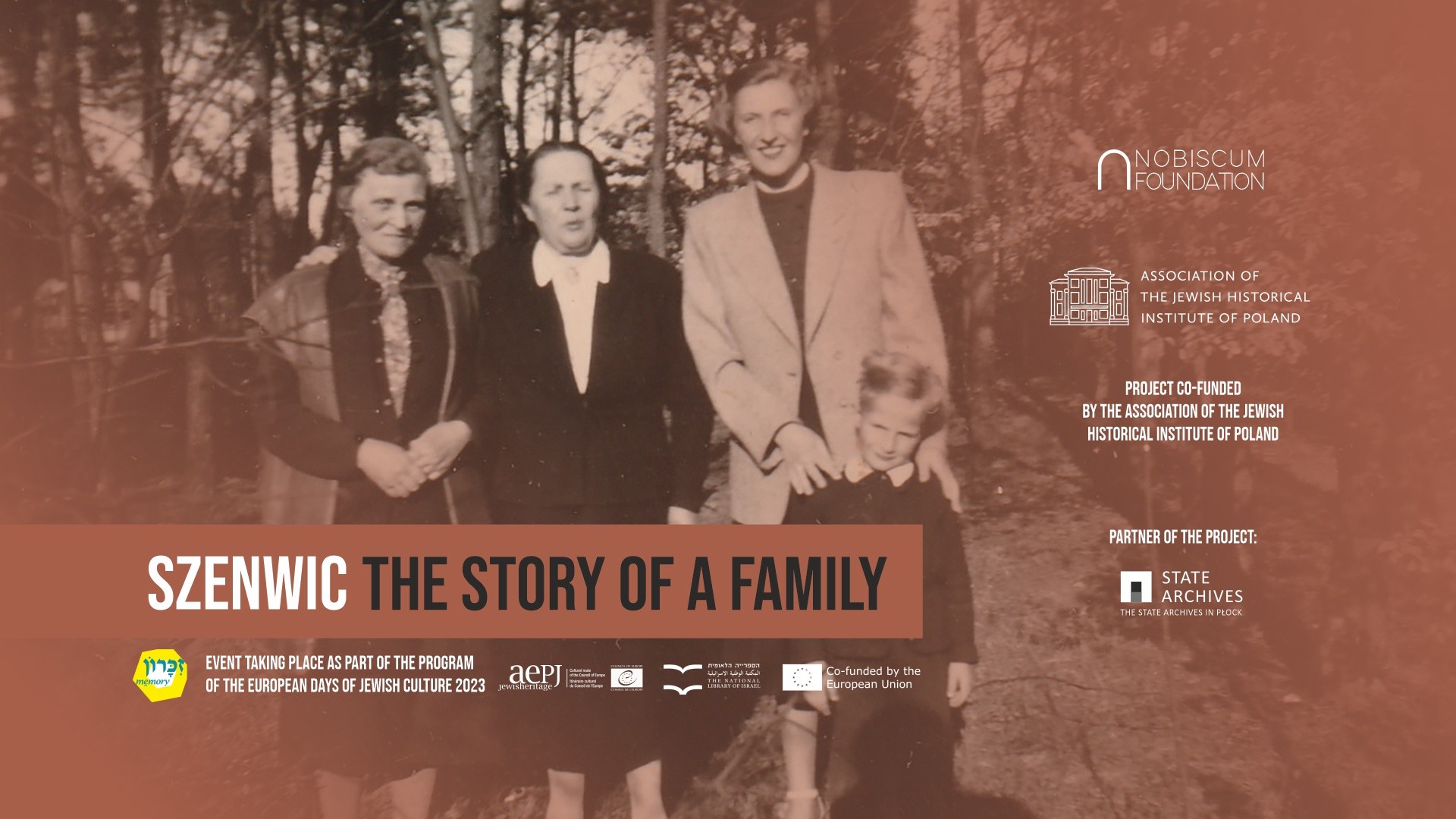 Our exhibition "Szenwic. The story of one family" is now available online!
The exhibition prepared by the Nobiscum Foundation presents the history of members of a Jewish family associated with Płock since the beginning of the 19th century. The exhibition includes family photographs and documents from the State Archives in Łódź and the State Archives in Płock, which is a project partner. The exhibition was created thanks to the cooperation and involvement of family members who live today in Poland, Italy and other countries and was produced thanks to co-funding of the Association of the Jewish Historical Institute of Poland.
The event was included in the program of the European Days of Jewish Culture 2023, held under the name "Memory".
Link to the online exhibition: https://jewishplock.eu/en/szenwicfamily/
---