Records of the Rogozino commune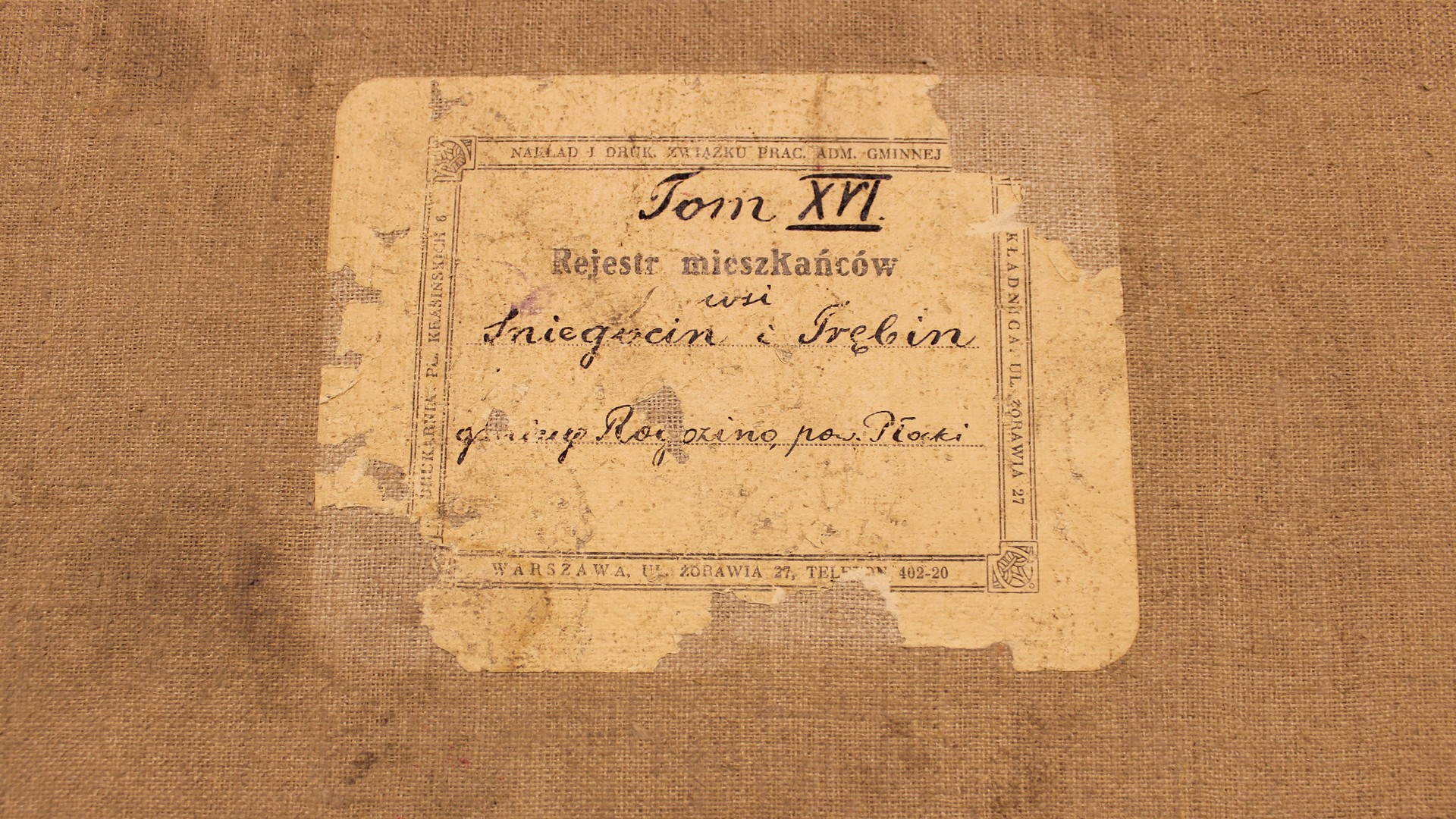 Where did Jewish families live in the Płock poviat before the war? We decided to check and research one of the communes – Rogozino.
In the records of this commune, kept in the resources of the State Archives in Płock, there are registers of residents from 1931-1939 – books for the villages of: Białkowo, Boryszewo Nowe, Boryszewo Stare, Brochocino, Brochocinek, Chomętowo, Chełstowo, Szczytno, Ciółkowo, Ciółkówko, Czerniewo, Dźwierzno, Glinno, Juryszewo, Otolino farm, Imielnica, Kosino, Kostrogaj, Łoniewo, Wólka, Męczenino, Podolszyce, Radzanowo, Rogozino, Rogozinko, Stróżewko, Ślepkowo, Śniegocin, Trębin, Wodzymin, Wołowa, Woźniki, Woźniki Dębiny. The results of the query are as follows:
in the village of Kostrogaj, before the war, lived Icek Zemelman (born in 1896 in the village of Zdziar), son of Joel and Blejma née Klin, a farmer, with his wife Fajga née Rybir (born in 1900 in Warsaw), daughter of Boruch and Frajda née Gaferman, and father-in-law (Boruch Rybir, born 1876 in Warsaw, son of Izrael and Sura).
 among the records concerning the village of Trębin, we find Stefan (Abram Jechoszua) Ejbeszyc, born on December 24, 1904 in Lubicz, son of Chaim and Sara née Szenwic, an agricultural engineer by profession, who was the owner of this village from 1936. In 1939 Stefan Ejbeszyc founded the company "Szabda Steam Brick Manufacture" in Szabda (Brodnica district).
Registers of residents, which can be found in the files of communes in the State Archives in Płock, may be a helpful source in genealogical research. We encourage you to use these documents – individually or with our help.
---