Support the fifth year of JewishPlock.eu!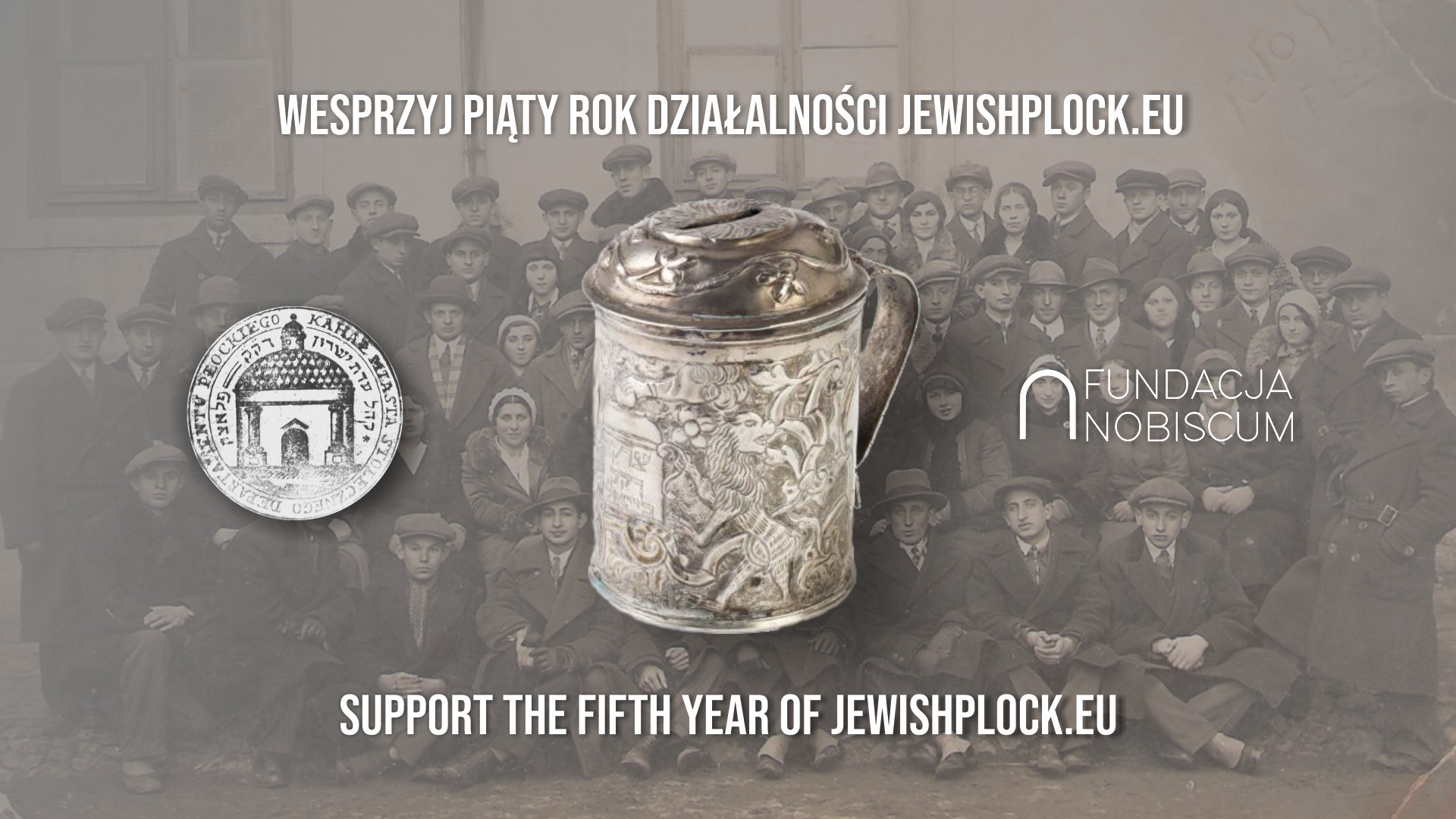 JewishPlock.eu enters its fifth year!
Family albums, biographies, information on places related to the Jewish community of the city of Płock – we develop and supplement these materials on constant basis, and the content published on the website is often accompanied by extensive historical research. You will also find films, online exhibitions and projects thanks to which we try to commemorate the history of Płock Jews. At this point, we would also like to thank many of you – you constantly share with us your family stories, photos and various memorabilia and thus it is you who create JewishPlock.eu together with us!
All these activities are possible thanks to the support of our donors. This year we would like to invite you again to fulfill our mission. At the beginning of April, we need to pay the costs of maintaining the JewishPlock.eu server and domain registrations for the next year. This year we will need a sum of 2,000 PLN for this purpose. If you value our website and wish to support us in this, you can do so by making a donation of any amount for this purpose:
https://jewishplock.eu/en/donations/
We wholeheartedly thank everyone who supports us in our work!
---