9 Kolegialna Street (Palace of the Flatau family)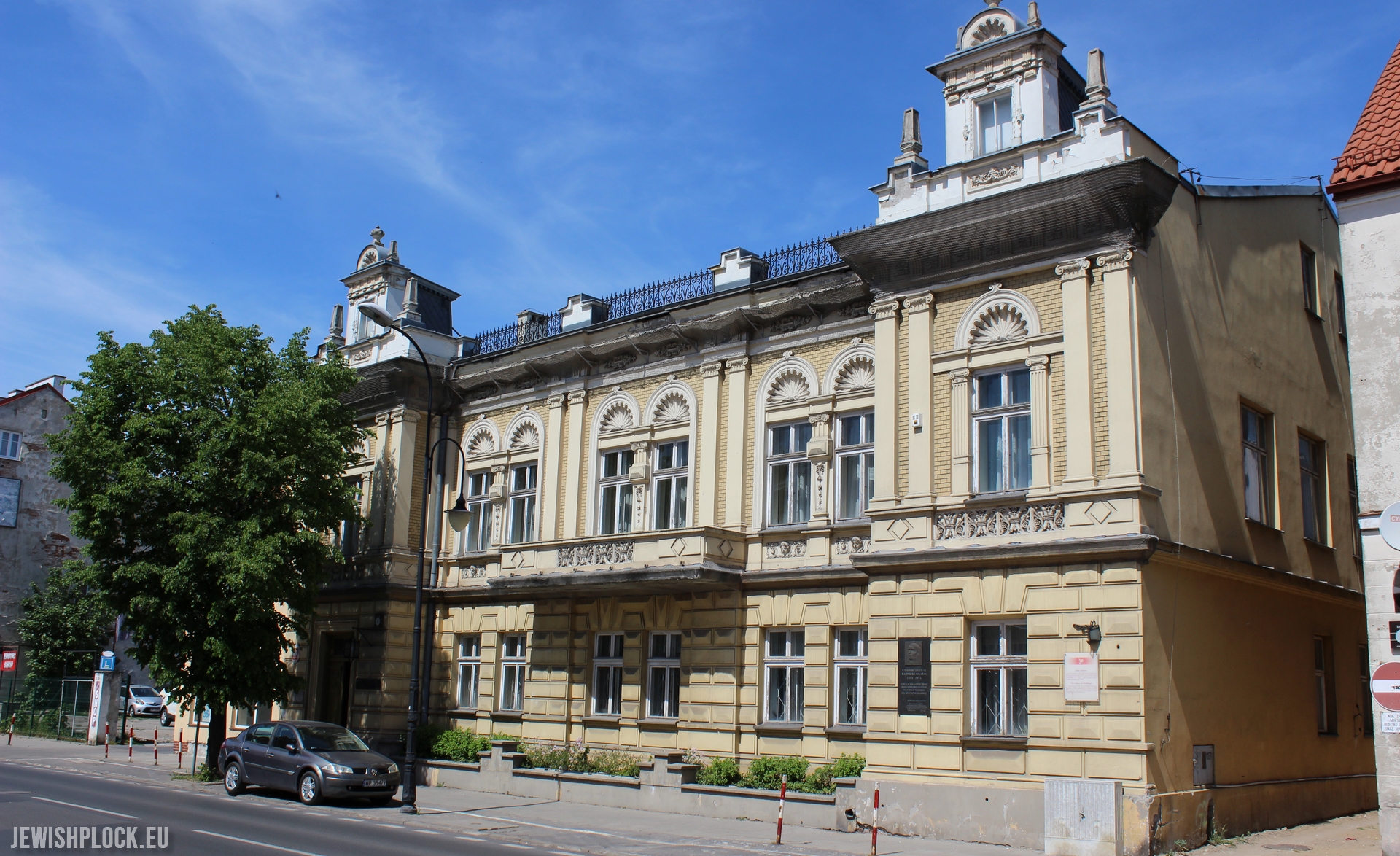 The Renaissance-style tenement house at 9 Kolegialna Street was built in 1885-1886 by Anna Flatau née Heyman (1838-1898) and her husband Ludwik (1829-1890) – a grain merchant, industrialist and owner of a banker's office. Both Anna and Ludwik were well-known philanthropists in Płock,  founders of the institution at Zduńska Street, which housed an asylum for the elderly and the disabled.
In 1834, the property with mortgage number 321 at Kolegialna Street was purchased by Joachim (Nucha) Flatau (1778-1865), a merchant from Gołańcza, and his wife Brana née Nirenberg. In 1836, the couple built a new, two-story tenement house. After Joachim's death, half of the property was inherited by his children: Maria, Itta vel Justyna, Dorota, Michla Tauba, Józef, Julian and Rozalia Anna. As a result of a public auction, a part of it was purchased by Brana née Nirenberg. Under the 1869 purchase and sale contract, Ludwik (Liber) Flatau became the owner of the property. After his death, the property was inherited by his wife Anna with four children – Henryk, Julian, Helena and Edward. In 1898, Henryk, Helena and Julian Flatau became the owners of the tenement house. In 1907, the property was sold to Jakub Neumark, and from 1917 its owners were Józef Rogozik and Dawid Szenwic, then the Warsaw Commercial Bank. In 1925, the property was taken over by the Poviat Health Fund in Płock. The last pre-war owner was Karol Popielawski.
Currently, the building is the seat of the Registry Office.
---