The 77th anniversary of the outbreak of the Warsaw Ghetto Uprising. Boruch Szpigel and Izaak Bernsztejn.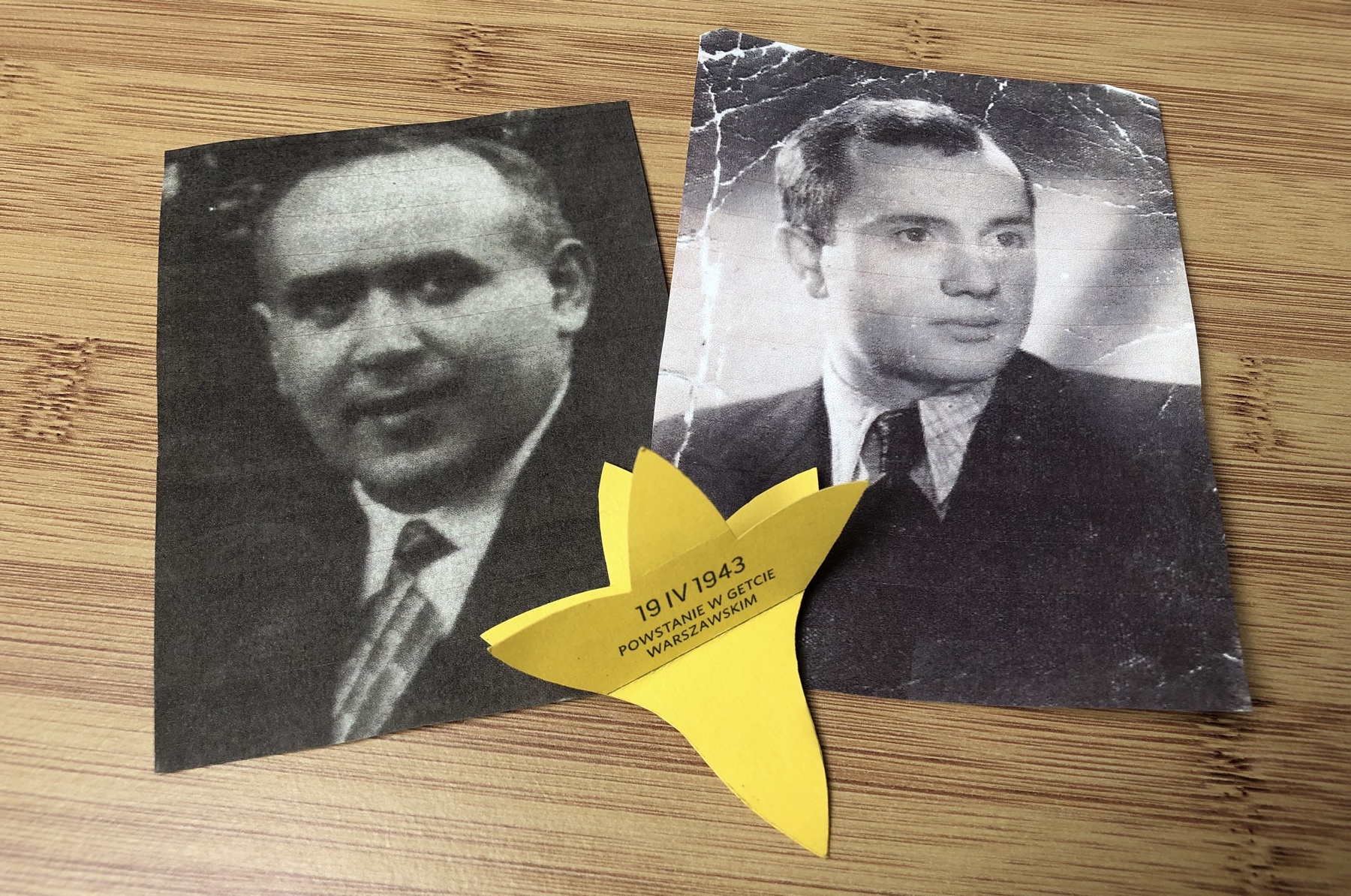 April 19, 2020 marks the 77th anniversary of the outbreak of the Warsaw Ghetto Uprising. In connection with the anniversary, we present two people from the Płock region, whose activities were related to the Warsaw ghetto.
Bronek (Boruch) Szpigel from Wyszogród (1919–2013, pictured on the right) was one of the resistance activists in the Warsaw Ghetto and a participant in the uprising that broke out on April 19, 1943. Before the war, he belonged to the left-wing Bund organization and was a friend of Marek Edelman. From October 1942 he was a member of the Jewish Combat Organization. In the uprising he fought in the area of ​​Smocza, Nowolipki and Leszno. On Nowolipie he detonated one of the two mines possessed by the fighters.
On April 29 he left the ghetto, from May to October 1943 he fought in a partisan unit in the Wyszkowski Forest. During the Warsaw Uprising he stayed at 64 Żelazna Street. After the war, he lived in Canada.
Izaak Bernsztejn (1900-1943, pictured on the left) is also associated with the history of the Warsaw ghetto. He was a lawyer, teacher and publicist from Płock. During the German occupation he stayed in the ghetto. He was a collaborator of Emanuel Ringelblum and wrote to the chronicle of the Warsaw Ghetto. Two essays by him were found in the Ringelblum Archive: "Warsaw – 1941" and the "Kelsm Preacher". Bernsztejn and his family died in the ghetto in unknown circumstances.
In his essay "Hunger in Warsaw", he wrote:
"… I saw today a black wagon; its open door let me see a box with a corpse. A woman bereft of strength hurried after it, her cry only to herself. A street filled with people who looked at her and heard her cries, astonished yet silent. She ran, she dragged herself after the coffin, like a bird that is wounded and every one around her looked and stared. My friend told me today that of a family of eight in his neighborhood only two remained, a mother and her son. He did not know whom of the two hunger will cut down first. And they walk about, mother and son, yellowish, dried out bodies, lit up with phosphorous shine…"
Bibliography:
Grupińska A., Odczytanie Listy. Opowieść o powstańcach żydowskich, Kraków 2002
Przedpełski J., Stefański J., Żydzi płoccy w dziejach miasta, Płock 2012
Fragment of the essay "Hunger in Warsaw": http://www.zchor.org
---