The Fuks family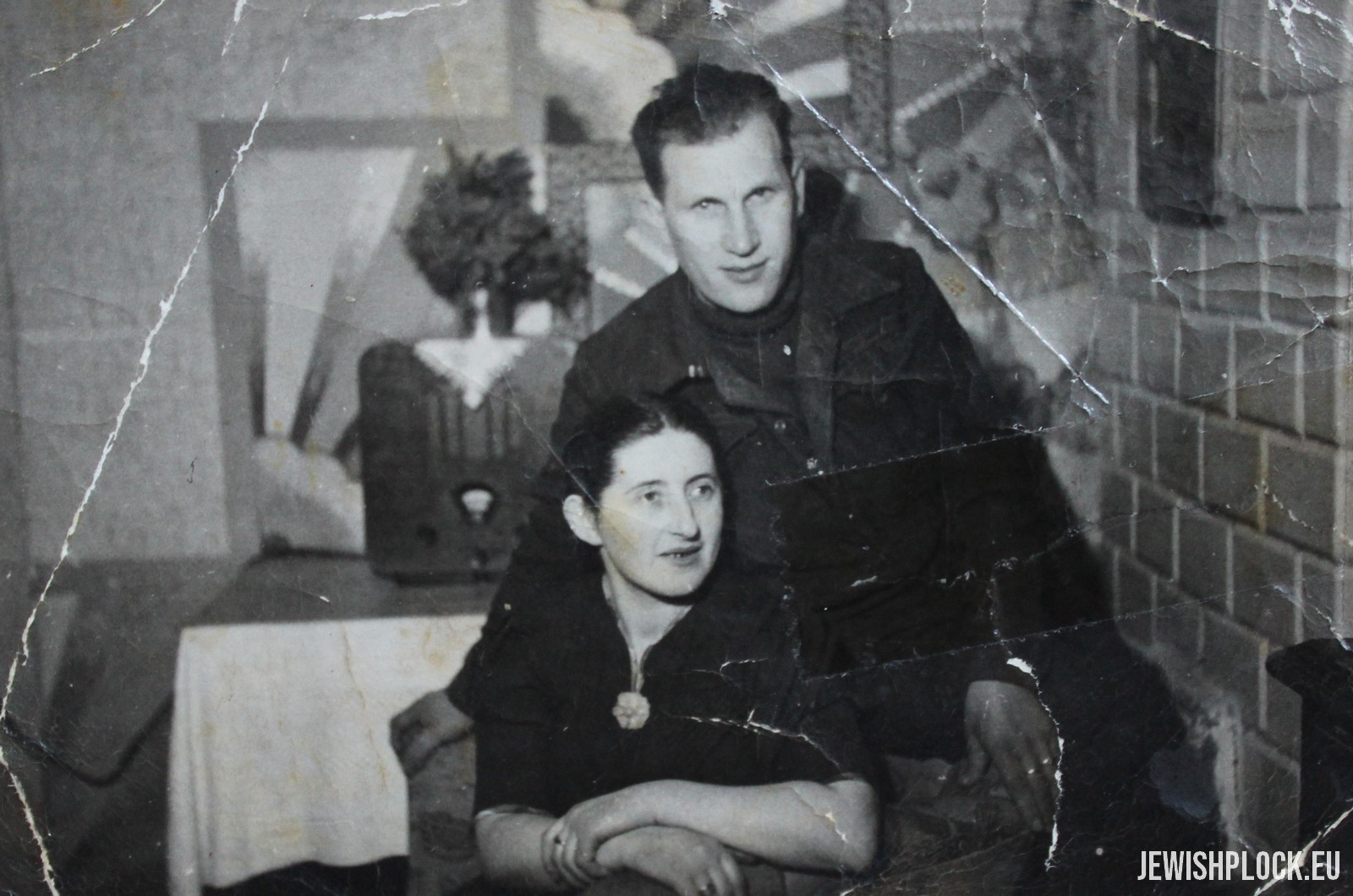 On March 19, 1860, in Płock, the marriage was concluded between Sura Łaja Koryto (born 1840), the daughter of Beniamin from Sochaczew (1802-1877) and Tyla nee Sierota (1804-1874), and Josek Chaim Fuks (1836-1891), the son of residents of the town of Kutno – Lejb and Ryfka. Josek Chaim Fuks, like his father-in-law Beniamin Koryto, traded in colonial goods. Their stores were located at Szeroka Street. At the same time, Fuks was the owner of the real estate located at Plac Konstantynowski (currently Nowy Rynek), mortgage number 204B.
Sura Łaja and Josek Chaim Fuks had seven children: daughters Tyla (1879-1939), Zysa Liba (born 1862), Ryfka (born 1865), Bajla Rojza (1870-1927) and Estera (1874-1933) and sons Benjamin (1877-1939) and Symcha Lejb (1875-1940). Symcha Lejb Fuks married Ryfka Brana nee Altman (1883-1941), with whom he had seven children: sons Jakub Szulim (born 1911), Izaak Józef (born 1906), Beniamin (born 1915) and Tobiasz (born 1921) and daughters Frymeta (1908-1943), Rojza Liba (1910-1943) and Gnancza (born 1919). In 1908 Bajla Rojza Fuks married Chaim Icek Luidor from Kutno, son of Mordka Hersz and Perla Cyrla nee Gajst. From this relationship three daughters were born: Tyla (born 1912), Zysa (born 1912) and Ryfka (born 1914). The eldest son of Symcha Lejb and Ryfka Brana, Izaak Józef joined the Zionist Movement in Plock at a very young age. In 1933 he married Sura (Sarah) Brana Dach. Sensing what was about to happen and realizing Europe was no longer a safe place – they emigrated to Israel. In 1934 their first son, Aviv (Ben Shai) was born in Tel Aviv.
Symcha Lejb Fuks died on May 20, 1940. He was beaten to death by the Gestapo on Kwiatka Street in Płock. His relatives – Tyla, Ryfka and Beniamin were killed in Gąbin during the bombing of the city on September 10, 1939. Ryfka Brana Fuks née Altman, died on July 1, 1941 in Bodzentyn from a heart attack during deportation. Rojza Liba Fuks died on June 5, 1943 from typhoid in the ghetto in Częstochowa. Similarly, her sister Frymeta. Icek Luidor died on September 20, 1942 from typhoid in Bodzentyn.
The son of Symcha Lejb Fuks – Jakub Szulim survived the Holocaust and after the war joined the District Jewish Committee in Płock (he was the treasurer there) and was one of the founders of the Gerszon Dua Clothing Workshop Cooperative in Płock, which was established in 1949 in the building of the former synagogue at Kwiatka 7 Street. Jakub Szulim Fuks married Chaja Sura Jakubowicz (born 1919), daughter of Dawid and Itta nee Kornmel. Her family came from Drobin. In 1946, their daughter Regina was born, and two years later, son Leonard. At the turn of 1949 and 1950, the Fuks family emigrated to Israel.
Photographs from private collection of Arie Fuks. Thank you!
Unidentified photos:
---