The Zylber – Nisson family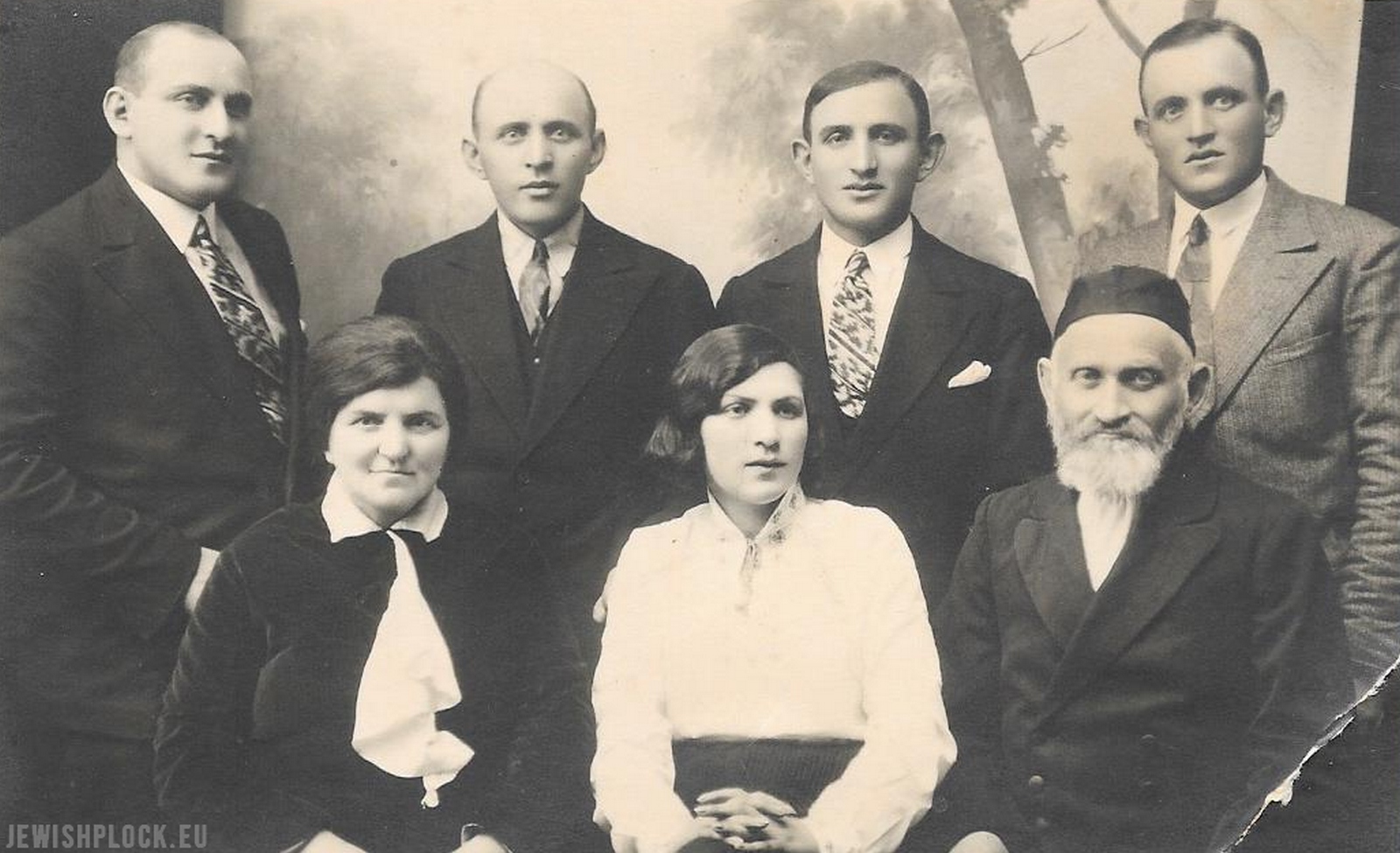 The Zylber family came from the village of Turza Wielka (Płock poviat, Brudzeń Duży commune). Probably the lack of perspectives prompted the father of the family – Chaim Zylber (born 1871), who worked in the village as a worker, to move in the early 20s of the 20th century to Płock, 25 kilometers away. Here, Chaim Zylber quickly became the owner of a cotton store located at 13 Tumska Street, in a tenement house belonging to Moryc Margulies.
Together with his wife Miriam née Strykowska (born 1872), there had eight children – four sons: Moniek, Natan (Nusen), Szymon and Leon (died in 1935) and daughters: Zosia, Chana (both died at an early age when the family still lived in Turza Wielka), Pessa Jochewet (Pola) and Hela (died in 1938). The Zylber family lived initially at Szeroka Street (currently Józef Kwiatka Street), then in a tenement house at 9 Grodzka Street. Natan, Szymon and Leon Zylber served in the Polish Army.
Pola Zylber (born 1904) married the citizen of Mława – Abraham Nisson, who was a shoemaker by profession. Their daughters – Zosia and Mania – were born in Mława. After two years Pola with her daughters moved to Płock. Zosia and Mania attended the Public General School No. 8, whose manager was Masza (Maria) Bromberger (her biography is available here).
In 1939, the family escaped from Płock from the approaching Germans. Only Miriam Zylber remained in Płock, her son Natan joined her some time later. They both went to the ghetto in Warsaw and were murdered in Treblinka.
Pola with her daughters and Abram Nisson survived the period of World War II in the East. In 1942, Zosia and Mania's sister – Chana was born in Uzbekistan.
After the war, the Zylber family returned to Płock. Here Zosia Nisson for some time attended the Regina Żółkiewska State Junior High School. In 1948 she left for Israel. Her parents emigrated from Poland in the early 1950s.
Photos courtesy of Hedva Segal and Chana Merenstein. Thank you!
The Zylber – Nisson family before the Holocaust
The Zylber – Nisson family after the Holocaust
The Jewish community of Płock after the Holocaust
---