The Wajcman family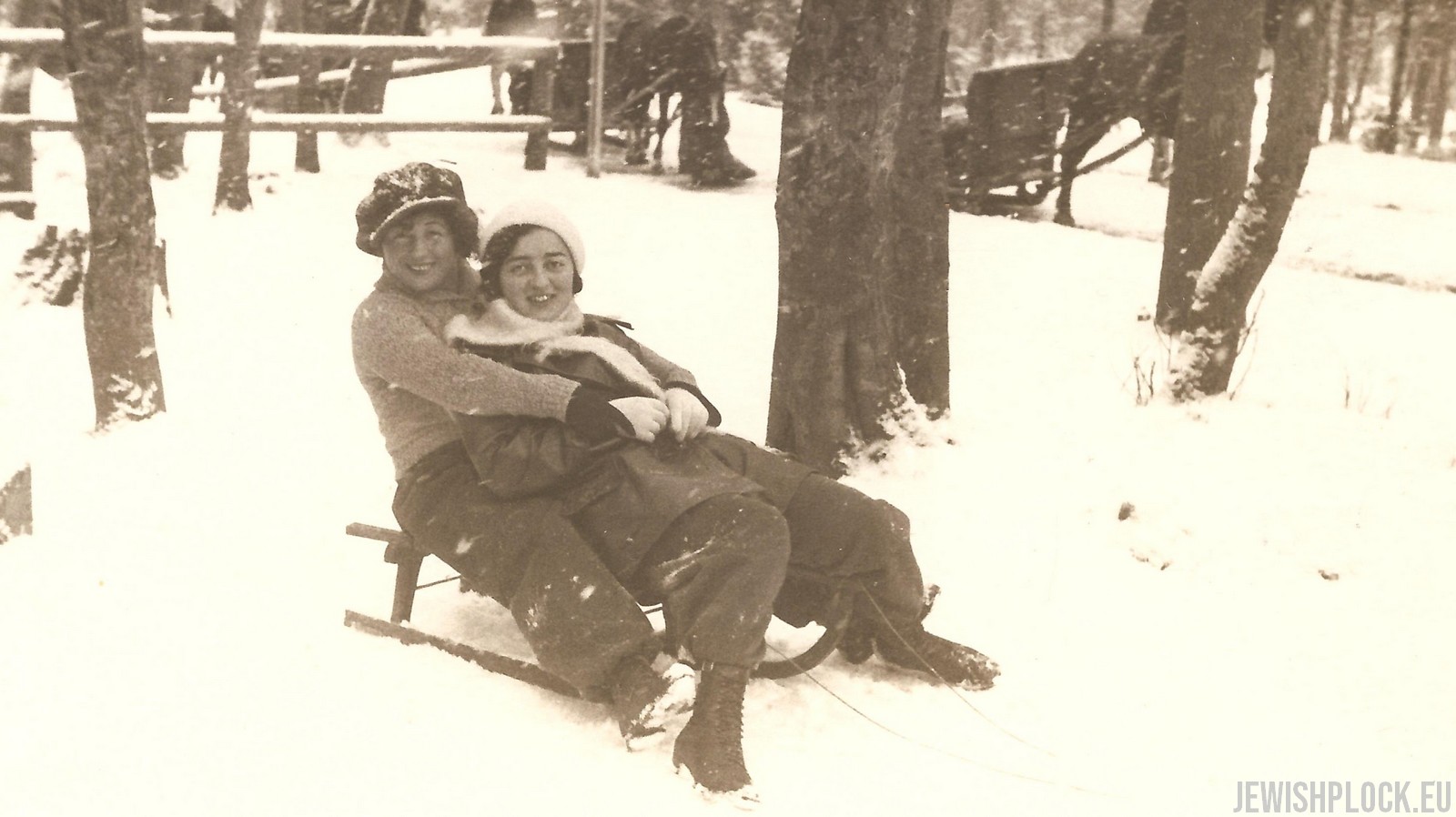 My grandfather, Izydor Wajcman (born 1867), came from a large Jewish family associated with Wyszogród. He was the son of Szmul Jochim (1841-1892), son of Zelik Lewek (born 1794) and Ryfka née Eben (born 1796), and Estera Sura née Albert (1837-1901), daughter of Mosiek Albert (born 1805) and Dwojra née Grosman (born 1808). Mosiek Albert was a grinder by profession. Szmul Jochim Wajcman was the owner of the property located at Rembowska Street (mortgage number 150). He lived there with his wife and children: Lewek Moszek, Ryfka (born 1869), Fajga (born 1870), Zelik (born 1873) and aforementioned Izydor.
My grandfather's sister Ryfka Wajcman married a merchant named Moszek Aron Sadzawka (1864-1936) from Płock. They had seven children: sons Samuel (born 1896), Szaja (born 1901), Kazriel (1903-1910) and daughters Bajla (born 1897), Dyna (born 1898), Małka (1899-1918) and Gitla (born 1907). Ryfka Wajcman died in Treblinka, just like her son Samuel and his wife Złata and daughter Fajga Rachela.
Fajga Wajcman in 1897 married Moses Henszel. In 1904, they emigrated to the United States. They settled in the New York Bronx.
My grandfather's brother – Zelik Wajcman married Fruma Wajcman, whom he met among students at the Imperial University of Warsaw. Zelik already had connections with the Zionist movement. Fruma, who came from Belarus, studied dentistry in Warsaw. Zelik and Fruma married in 1906 and soon after they left for Palestine.
In the 1890s, Izydor Wajcman moved to Warsaw. On July 21, 1896, he married Chawa (Ewa) Żurkowska from Płock (born 1873).
My grandmother Chawa was the daughter of Cerka Wyszogród (born 1849) and Jakub Mordka Żurkowski (born 1846) from Zgierz, son of Josek and Liba née Libersztejn. She had two sisters – Liba Fajga (born 1873) and Tauba Iska (born 1876) and brother Moszek Kalman (born 1870). Chawa's grandfather – Szaja Wyszogród (born 1824) came from Drobin. In 1844 he married Ejdla Czerkas from Warsaw, daughter of Pinkus and Ryfka. According to the information contained in the Płock Calendar for the leap year 1876, Szaja Wyszogród was a merchant of grain and wool. At the same time, he was the owner of a property located at 3 Bielska Street (the mortgage number 118) and a property at 55 Szeroka Street (the mortgage number 135).
My grandmother's sister – Tauba Iska in 1905 married Jakub Puszet. They both emigrated to Canada after 1912.
In Warsaw, the children of Chawa and Izydor Wajcman were born: Samuel (1899-1963), Józef (1902-1942) and twins: my mother Estera and Marek (Mordechaj) (born 1907, my mother died in 2002, Marek in 1995).
Izydor Wajcman provided for his family working as a private clerk. The family lived at 30 Świętojerska Street (where the Chinese Embassy is currently located). They usually spent their holidays in Otwock, Świder, Krynica, Marienbad or Zakopane. My mother's family home was connected to Jewish tradition as well as Polish culture and secular upbringing of children. My mother Estera was a member of the socialist-Zionist youth movement Hashomer Hatzair. She received her secondary school certificate in Warsaw's high school. Together with her two brothers, Samuel and Marek, as well as most of her friends, she emigrated to Palestine in the 1930s. My parents were married there (my dad Natan Scheiner was born in 1908 in Lviv).
Józef Wajcman graduated from the Jewish Private Junior High School of the Ascola Society (he received his secondary school certificate on June 5, 1923), then he joined the Faculty of Law and Political Sciences of the University of Warsaw, which he completed on June 26, 1928. After attending court and lawyer's apprenticeship with attorney Stanisław Wyszogród, he started working in his own office at 32 Senatorska Street, where he dealt with civil cases. Józef married Lusia (her maiden name remains unknown), with whom he had a daughter, Joasia (born 1937).
After the outbreak of the war, Izydor and Ewa Wajcman were displaced to 21 Franciszkańska Street. They lived with Mejer Puszet (the owner of a pharmacy). It was probably their last address.
My grandparents Izydor and Ewa, their son Józef together with his wife Lusia and their daughter Joasia perished in Treblinka.
Ewa Błyskowska, Bruksela
---