The Koryto family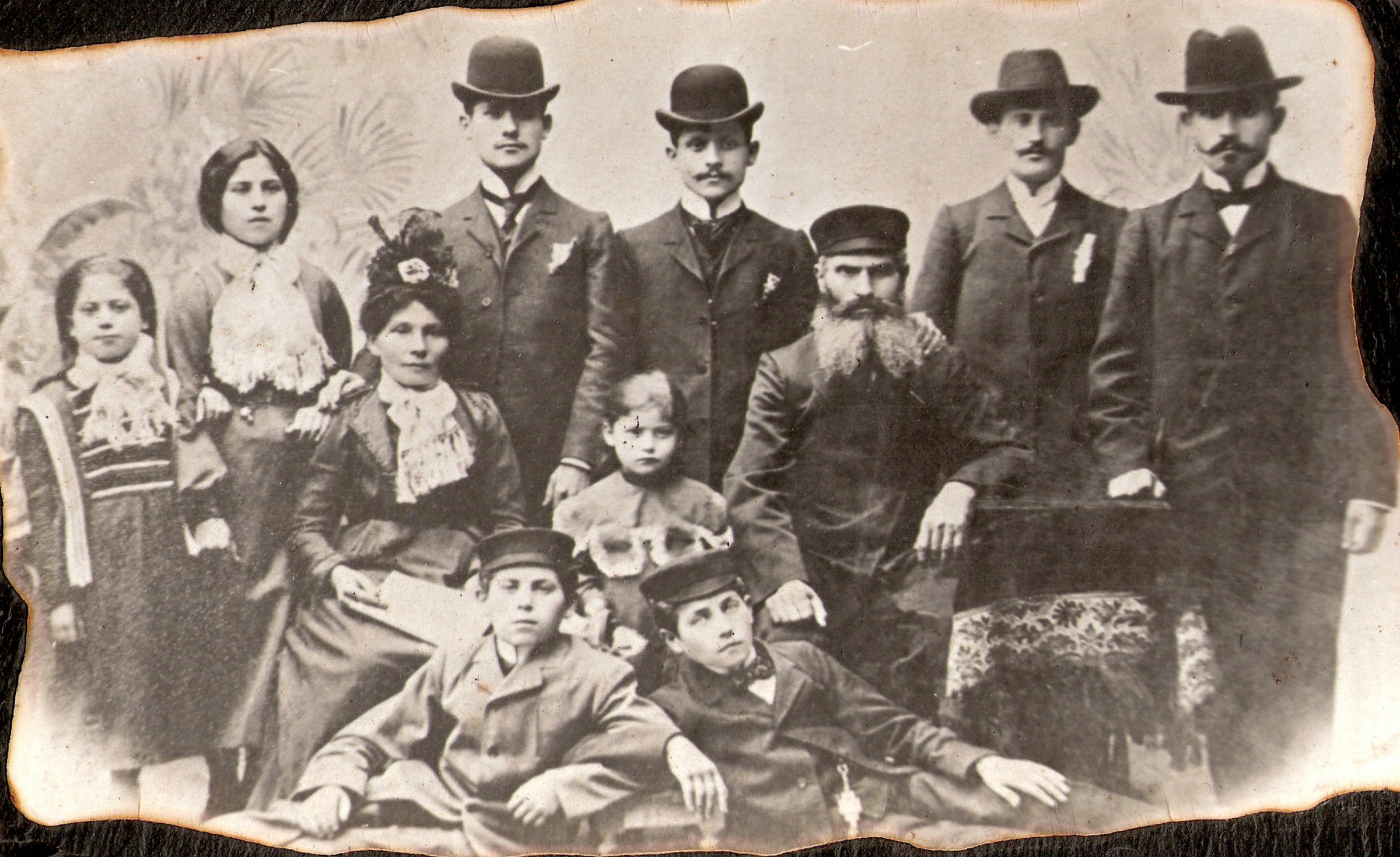 My great-great grandfather Beniamin Koryto (born in 1802 in Sochaczew) and my great-great grandmother Tyla (nee Sierota, born in 1804 in Służewo) were the first of the Koryto family to settle down in Płock. They had six children: Joel, Sura Łaja, Ryfka, Hersz, Ruchel and Israel.
Israel, my great grandfather (born in 1847) married Gitla Tauba (nee Szmiga, born in 1854) and they had eleven children: Jakub Józek, Moszek, Fajbusz, Duwet, Beniamin, Joel, Mortka Lejb, Etka, Ruchla, Liba Raca and Abram Chaim. Israel was a turner, the manager of a workshop and an artist. He used to carve all kind of things from wood. Most of Israel and Perla's children left Poland between the two Great Wars and immigrated to the U. S. A., Argentina and England. Israel passed away probably in the late 1920s and his wife Gitla Tauba immigrated to the U. S. A. and lived near her son Moszek (later – Morris). Only Mortka Lejb, Ruchla and their families remained in Płock.
My grandfather Mortka Lejb (born in 1879) married Perla (nee Dzwonek, born in 1880 in Dobrzyń nad Wisłą). They moved to Raciąż (a small town not far from Płock) and their seven children were born there: Ryfka and her twin brother Hersz Jankief, Ruchla (Rosa Fajga), Chaja Sura, Icek, Beniamin and Israel. In the 1920's they moved back to Płock and lived on Szeroka Street (now Kwiatka Street). Mortka Lejb was a tailor and the manager of a workshop. Icek followed his father's trade and was a tailor too.
At that time Płock was like a microcosmos of the Jewish world and almost every Jewish ideological group or youth movement was represented there. My mother Ryfka was an active member of the "Freiheit" ("Freedom") movement. Hence, she came to Israel as a pioneer in 1933. Two of her cousins – the daughters of her aunt Ruchla named Nauma (Neomi) and Syma also came to Israel in the 1930s. The three cousins were the only survivors of their families. All the other members of the two families were killed in the Holocaust.
Now the descendants of the Koryto family are scattered all over the world.
Pnina Stern, Israel
---