The Nelkin family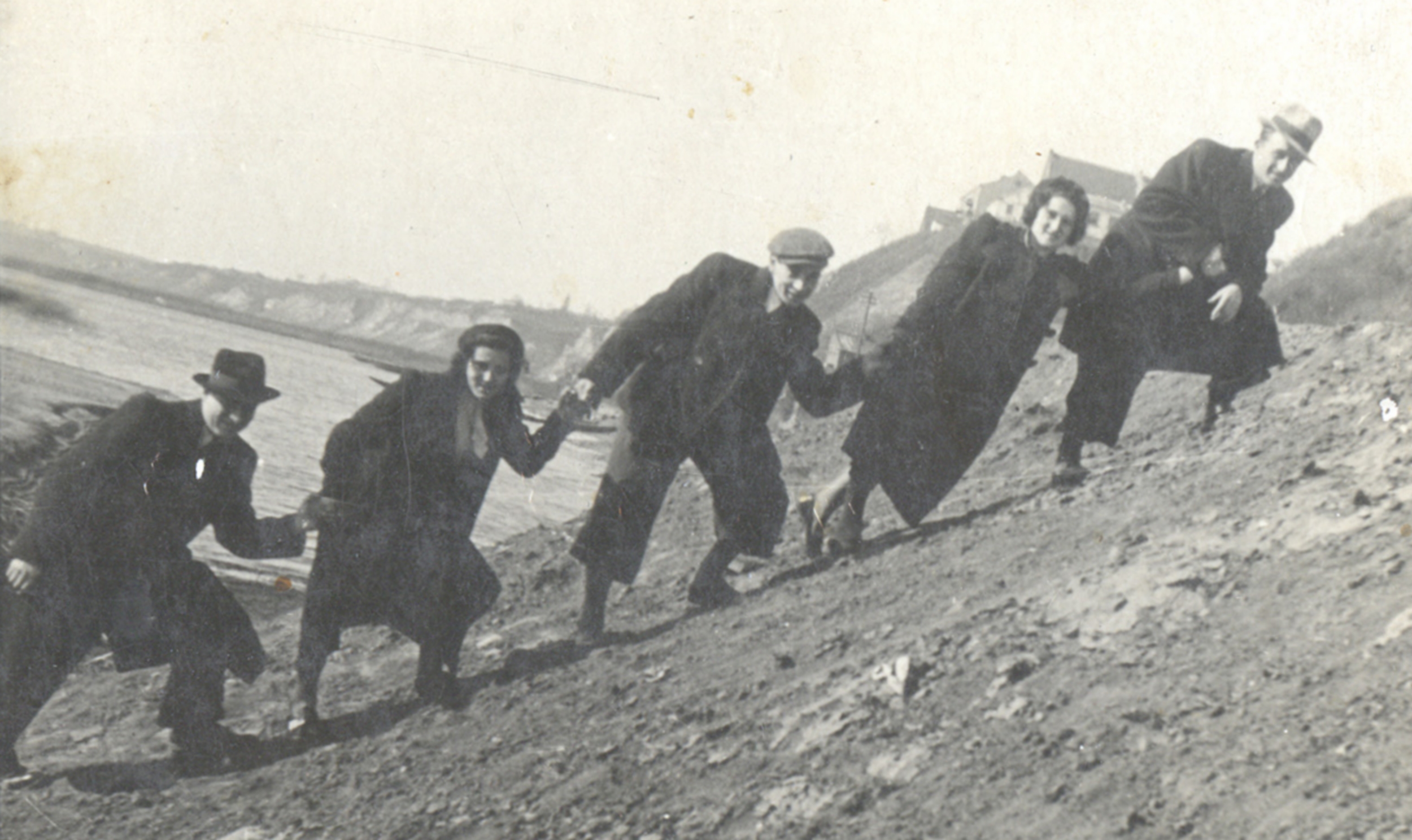 Icek Nelkin (born 1886) together with his wife Małka nee Finkelsztejn (born 1877) and children: Dwojra (born 1911), Mordka (born 1915), Anna (born 1918), Maurycy (born 1921) and Leonard (born 1924) lived at 8 Grodzka St. in Płock before the war. Icek was a trader by profession. The great-grandfather of Anna, Dwojra, Mordka, Maurycy and Leonard – Icek Nelkin (ca. 1768-1838) together with his wife Sara (ca. 1778-1848) came from Płońsk. There also their great-grandfather was born – Joel Nelkin (born 1819), a merchant by trade. In 1842, Joel married Estera Brana née Łopatka, daughter of Mortka and Enta, of the same age. Joel and Estera Brana Nelkin had nine children: daughters Sura (born 1852), Hana (born 1854), Gitla (born 1858), Chaja Liba (born 1861), Gołda (born 1865), Enta (born 1866) and Ruchla (born 1871) and sons Mortka (born 1850) and Icek Szlama (born 1843). Mortka Nelkin, also professionally involved in trade, married Tauba Ruchla Wyrobek (born 1856), daughter of Szmul and Fajga nee Zając. Their children were Mindla (born 1878), Fradel (born 1879), Dyna (born 1881), Dwojra (born 1888), Abram Moszek (born 1892), Noma (born 1893), Zelman Boruch (born 1895) and Icek Nelkin mentioned above. Mortka and Tauba Ruchla and their children lived at Synagogalna St. in Płock.
The wife of Icek Nelkin – Małka Finkelsztejn was the daughter of Lajzer (1833-1877), son of Markus and Brana, and Hana (born 1836), daughter of Szlama and Sura Rafałowicz, who came from Kleczewo. Małka had several siblings: sister Ruchla (born 1862), Szaja Estera (born 1864), Rojza (born 1870), Fajga (born 1873) and brother Abram Moszek (born 1866).
During World War II, the Nelkin family was murdered in Treblinka. Only Anna Nelkin and her brother Mordka survived the war. The fate of Maurycy Nelkin remains unknown.
Photos from the family album of Miriam Gavish:
---