Józef Kwiatek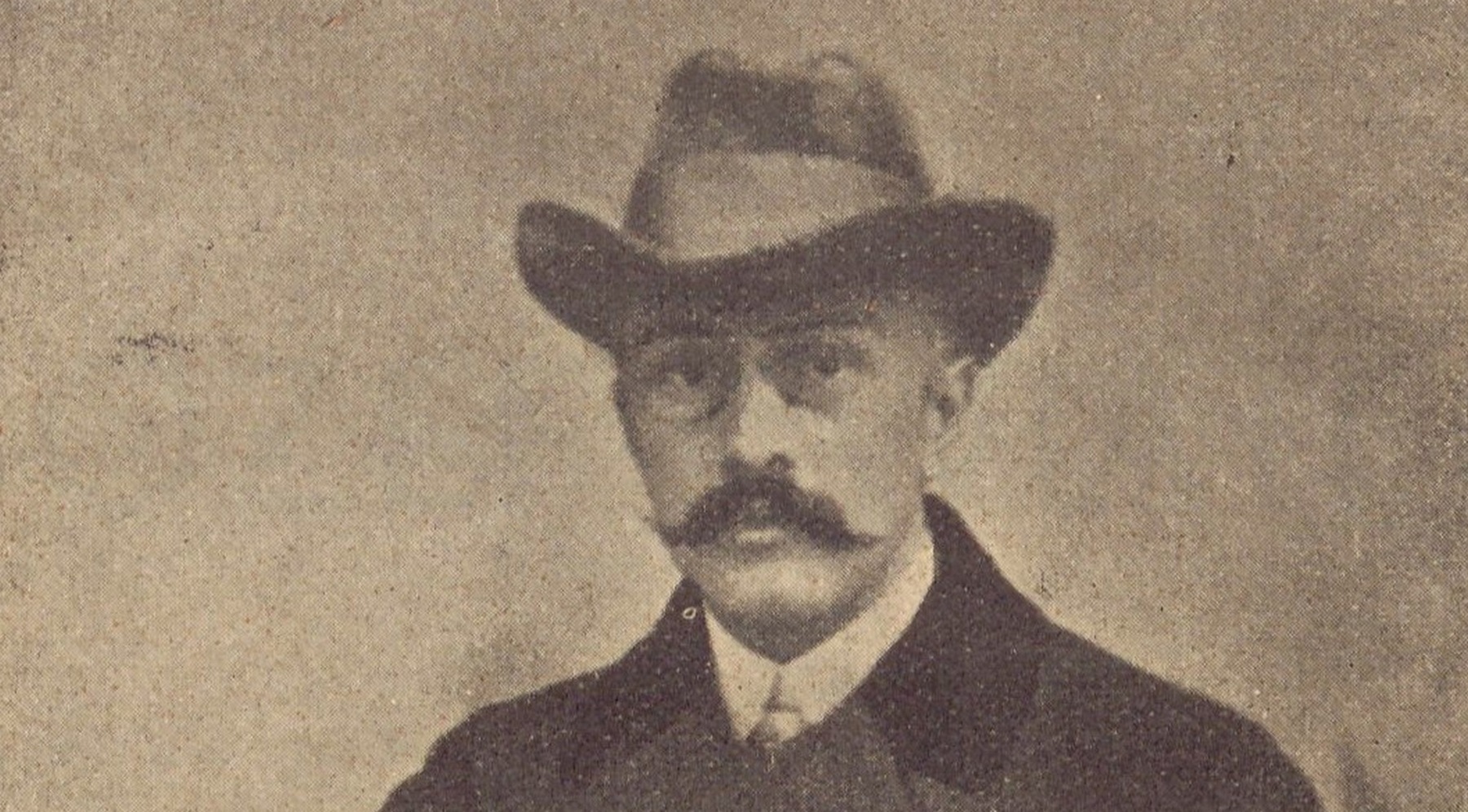 Józef Kwiatek was born on January 22, 1874 in Płock, in a large Jewish family. His father Fiszel, son of Efroim Kwiatek (1792-1875) and Sura née Kagan, traded in colonial goods. Józef's mother was Hinda née Prussak. Józef had six siblings – brothers Symcha (born in 1876), Efroim (born in 1884) and Hersz (born in 1868) and sisters Fajga Ryfka (born in 1870), Ides (born in 1863) and Necha (born in 1881) and two half-siblings – Izrael (born in 1856) and Sura (born in 1854).
In 1892 Józef graduated from the Provincial Junior High School in Płock. Then he attended the Medical Faculty of the Imperial University of Warsaw. Already in the first year he was forced to leave school – he was arrested in April 1894 during a patriotic manifestation called "kilińszczyzna". Released without a sentence after a month, on November 29, 1894, he was arrested again on charges of creating an illegal organization devoted to teaching free of charge, operating essentially among assimilated Jews. This time Kwiatek was in prison for half a year, then remained under police surveillance until May 1, 1896. At the same time, he was relegated from the university and on 6 May 1896 sentenced to two years of exile, which occured during the period of military service, part of which – four months – Kwiatek was to spend in a disciplinary battalion. After serving a sentence in Kherson, southern Ukraine, in an isolated cell, Kwiatek was assigned to a Turkestan regiment and was released several months ahead of schedule due to health problems. He returned to Płock in the spring of 1898. In the same year he started studying at Dorpat, this time at the legal department. At the same time, he was active in the ranks of PPS (Polish Socialist Party) and the Polish Youth Circle. In 1899 he was expelled from the university as a result of participation in student riots, but was soon re-admitted. He graduated in 1902, but the authorities did not allow him to take the state exam, due to Kwiat's acceptance of the chairmanship of the delegation making political demands. In 1902 he returned to his hometown. He took part in the 6th Congress of the Polish Socialist Party in Lublin, where he requested the establishment of the Jewish Committee of the Polish Socialist Party. Soon he went abroad and there he began work on the PPS program. He worked in Berlin, Katowice and Krakow. He was a collaborator of "Gazeta Robotnicza", "Naprzód" and "Przedświt" magazines. In "Przedświt", he placed a number of articles under the pseudonym Flis. He also printed in Krakow in 1904, in the series of "Latarnia" publications, the brochure "On the Jewish matter" under the pseudonym T. Wileński. In June 1903 he became a member of the PPS Jewish Committee. He published the magazine "Arbajter" – a part of the PPS structures, in Yiddish.
In autumn 1903 he returned to the Kingdom and became a member of the Central Workers' Committee of the Polish Socialist Party (August 18, 1904). He was also the editor of the "Robotnik" magazine. In November 1904, he organized the first armed demonstration since 1863 in Grzybowski Square in Warsaw, directed against the recruitment of the Russian army in connection with the war with Japan. In January 1905 he organized a great general strike, which took the form of a revolutionary act. In November 1905, tried by a Warsaw court, after his acquittal, he went abroad. After the 8th Congress of the PPS in Lviv, he returned to the Kingdom and took part in the work of the Warsaw organization of the PPS. In October 1906 he was arrested again. This time he received a sentence. He served it in Warsaw in the prison in Mokotów, and then in Łomża. The prison had an influence on his health – in early 1908 he left it with larynx tuberculosis. After his release, he went abroad. In Cieszyn, and then in Krakow, he conducted lively political and cultural activities. He was the chairman of the congress of Polish progressive youth in Zurich, he wrote for daily and monthly magazines, among others "Krytyka" and "Sfinks", gave lectures on literary topics, participated in many rallies and meetings, especially in Silesia, worked on the Management Board of the Adam Mickiewicz People's University, organized the Educational Department of the Polish Social Democratic Party of Galicia and Cieszyn Silesia, while not caring much about his fragile health. Only at the end of his life did he undergo treatment – initially in Zakopane, at the beginning of 1910 in Merana. Having learned about his incurable disease, he returned to Krakow with the intention of committing suicide, as he did not want to die being a burden to others. On January 20, 1910, he took his own life at the "Pod Różą" hotel, using a revolver. His funeral took place on January 23 at the Jewish cemetery, becoming at the same time a great manifestation. Bolesław Limanowski became the head of the Committee to commemorate Józef Kwiatek. The collected funds allowed founding a tomb with a commemorative inscription and establishing a mobile library named after Kwiatek.
In 1930, Kwiatek was posthumously awarded the Cross of Independence with Swords. In 1935, the 25th anniversary of his death was solemnly celebrated – in his hometown, a commemorative plaque was placed on the wall of the house where he was born, and Szeroka Street, where he spent his childhood, was renamed to Józefa Kwiatka Street.
---