Remembrance of Jews of Wyszogród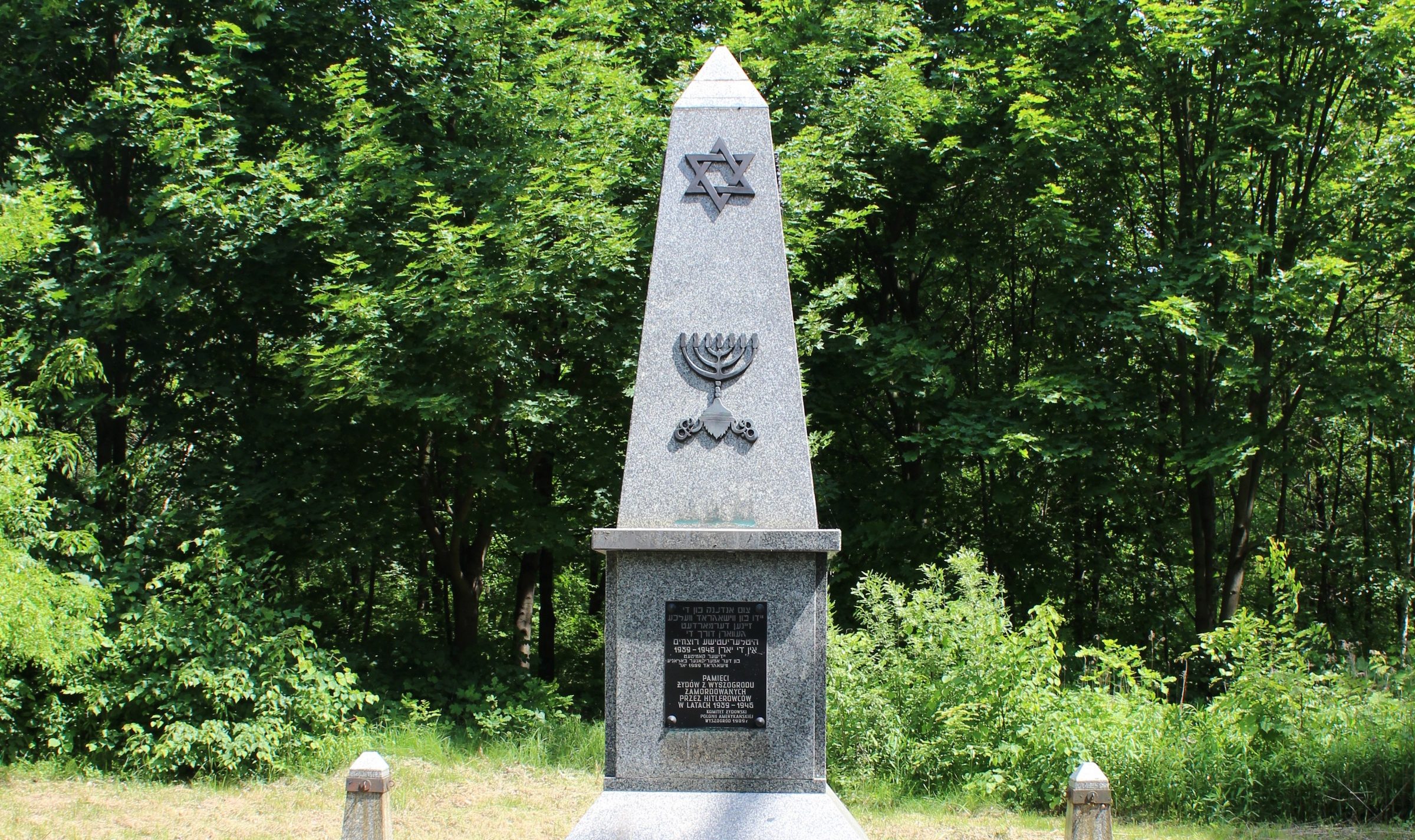 At Niepodległości Street in Wyszogród, there is a Jewish cemetery founded in the first half of the 19th century. During World War II, it was completely devastated by the Germans, who used tombstones to build roads and pavements. After the war, a monument commemorating the victims of the Holocaust was erected here. The inscription on it was engraved: "Even the dead did not rest in peace, this cemetery was desecrated by Nazi barbarians in 1939-1945." In the surroundings of the monument some matzevot can be found.
On May 24 a ceremony was held of unveiling a plaque commemorating Jews and Poles, who at the beginning of 1941 were deported from Wyszogród and Bodzanów. On March 6, 1941, 2357 Jews were taken from the market square in Wyszogród. Ca. 1300 Jews were deported from Bodzanów. For them, it was the beginning of the road leading to extermination in the German death camps.
The commemorative plaque was placed on the facade of the Museum of the Central Vistula and Wyszogród Land, headed by the historian Zdzisław Leszczyński, in 2005 awarded with the "Preserving Memory" medal, which is awarded as part of the program to honor Poles for their effort to preserve Jewish heritage. Part of the museum's exhibition was devoted to the Jewish community in Wyszogród. Among the exhibits there are padlocks excavated during archaeological research at the Jewish cemetery at Kilińskiego St., fragments of matzevot and banjo with a membrane made of a fragment of Torah. The real gem is the model of the synagogue in Wyszogród, created by Zdzisław Leszczyński.
---