March of Remembrance in Gostynin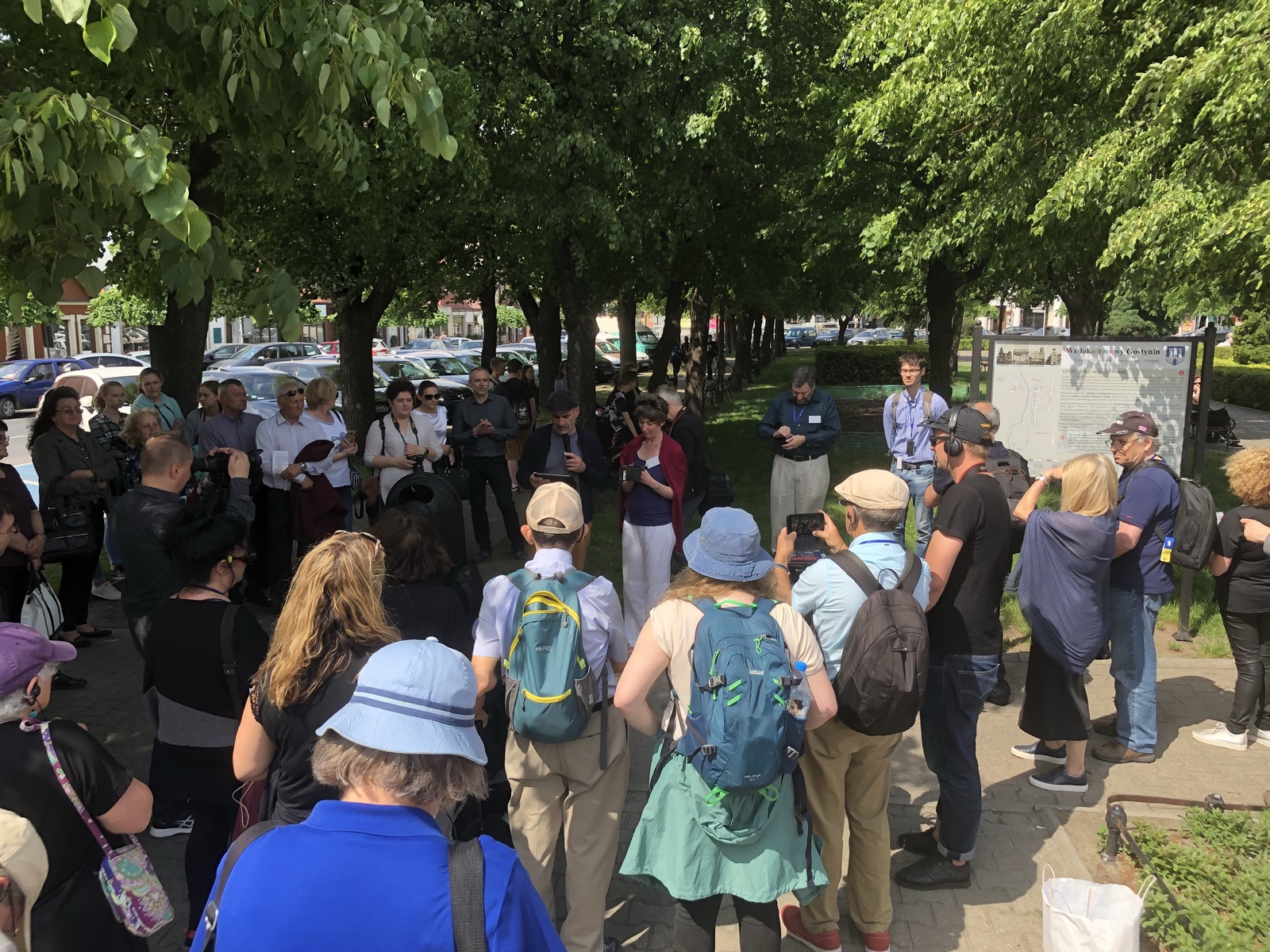 Today, the first post-war March of Remembrance in Gostynin took place, in which the descendants of the Gostynin and Gąbin Jews, along with the town's inhabitants, symbolically commemorated the victims of the Holocaust.
The event was accompanied by the unveiling of a plaque commemorating Józefa Gierblińska. Thanks to her courage and dedication, Leon Motyliński survived World War II.
We would like to thank Piotr Syska of the Multicultural Gostynin initiative for inviting us to this important event!
After the march, we went to find traces of the Jewish community of Gostynin – the last sukkah preserved in the town's space and the Jewish cemetery, recently commemorated (also thanks to the efforts of Multicultural Gostynin).
Photographs: Piotr Dąbrowski
---