In the footsteps of the Jews of the Płońsk region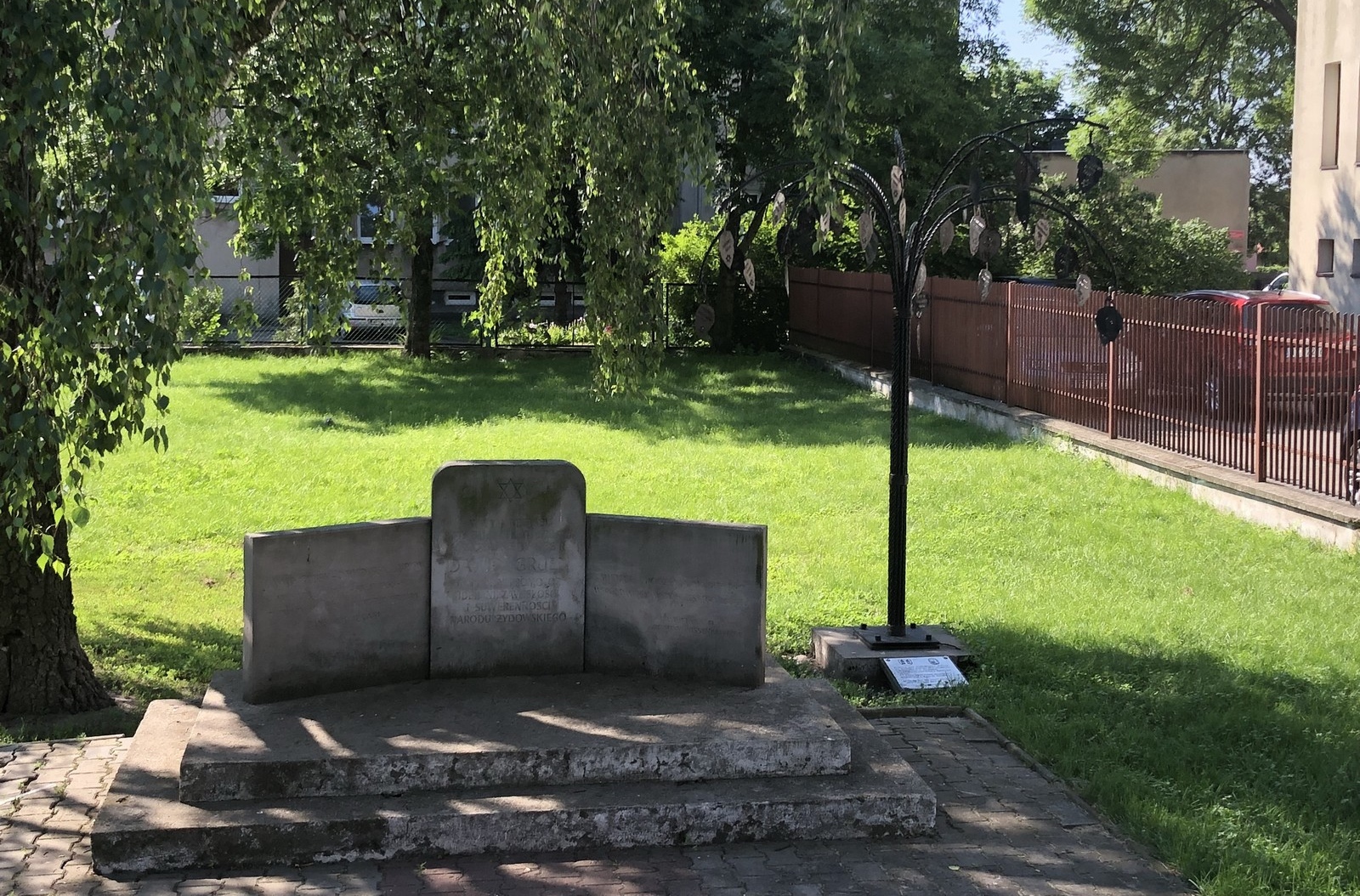 We would like to invite you to visit the exhibition "The Jewish Count. The story of Stanisław Posner", prepared as part of the Nobiscum Foundation's activities, which will be presented from June 13 at the Communal Cultural Center in Sochocin. The exhibition was launched last year in the Department No. 7 of the Płock Library, in connection with the 150th birth anniversary of this eminent lawyer, sociologist and journalist, at the same time commemorating the 100th anniversary of Poland's independence, and in January 2019 it was accompanying a charitable 5th Run of the January Uprising in Kuchary Żydowskie.
More about the exhibition: https://fundacjanobiscum.eu/zydowski-hrabia-w-sochocinie-zapraszamy-na-wystawe-o-stanislawie-posnerze/
In connection with the presentation of the exhibition in the Communal Cultural Center in Sochocin, we had the opportunity to visit not only the town itself, but also the Jewish cemetery in Sochocin and the city of Płońsk, including the building where David Ben Gurion lived, with a commemorative plaque dedicated to the first prime minister of Israel, the place where the synagogue used to be located, and the David Ben Gurion Square. We would like to thank Piotr Sokołowski of Kuchary Żydowskie for his time and inspiring walk in the footsteps of Jews in the Northern Mazovia region. Below, you'll find some photographs documenting our trip.
---